We are proud to announce that MAKE Digital Group's CEO, Evan Kirsch has been accepted into the Helzberg Entrepreneurial Mentoring Program (HEMP), a prestigious three-year mentorship program. Founded in 1995 by former Founder and President of Helzberg Diamonds, Barnett Helzberg Jr., the competitive program is designed to strengthen businesses and members by cultivating relationships between seasoned executives and local Kansas City entrepreneurs.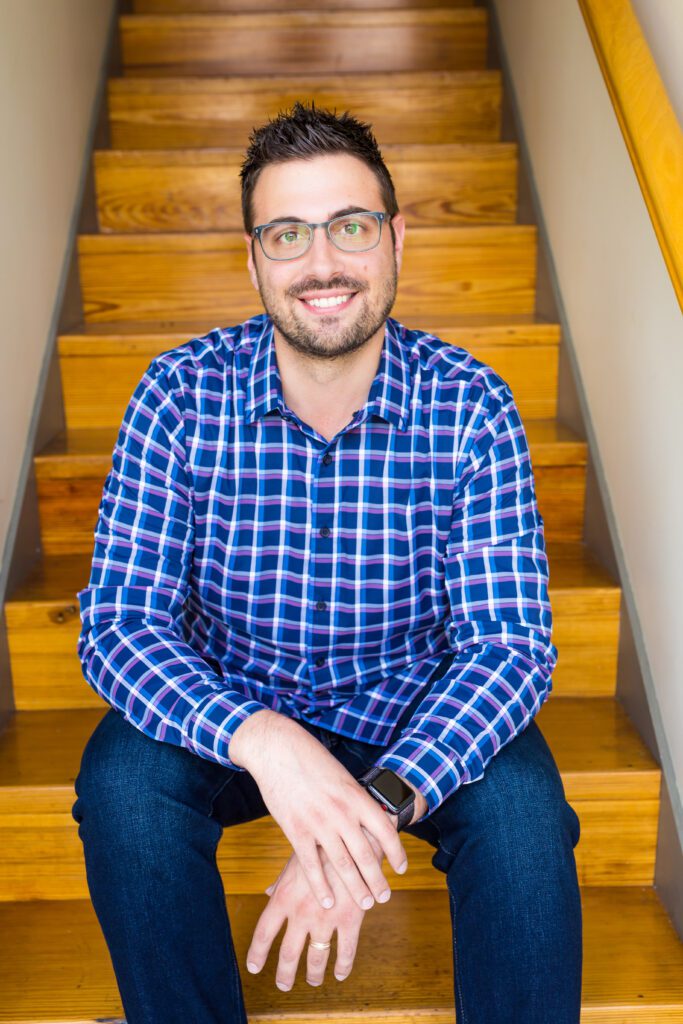 We are proud of this opportunity for Evan to join the ranks of Kansas City's finest leaders. "I have always had mentors throughout my career who have helped propel me to greater heights and achievements," Evan said. "I firmly believe that it's nearly impossible to push boundaries or try new things without a mentor behind you, helping you navigate areas you've never been to before. As part of HEMP, I look forward to seeing where this opportunity will take me and MAKE Digital Group next."
The Helzberg Entrepreneurial Mentoring Program (HEMP) matches seasoned, successful entrepreneur mentors with up-and-coming entrepreneurial mentees. As a mentee of HEMP, Evan will develop a one-on-one relationship with business veteran, Chuck Tantillo, Principal of The Taben Group, headquartered in Overland Park, Kansas. As founder of The Taben Group, Tantillo has over 30 years of specialized experience in business, economics and investing. Mentors and mentees meet regularly and discuss business strategies and growth plans. The mentorship match formula is based on expertise and relationship compatibility rather than specific industry experience. The foundation of HEMP is based on interactions that inspire both business and personal success and improvement.
HEMP members must be willing to share industry experiences, knowledge and expertise. This mentorship program enriches not only the inducted mentees but their employees, families, and community. Evan is committed to business excellence and honored to be inducted into the 2019 HEMP mentoring program.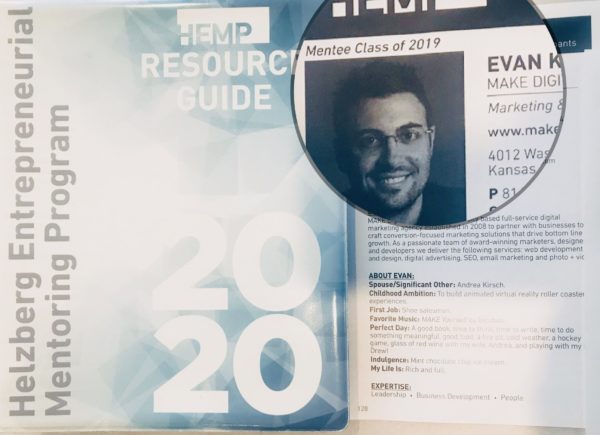 ————–
About MAKE DIGITAL GROUP
Located in Kansas City, MAKE Digital Group has been serving as a marketing, web and creative agency for brands, clients and partners in a variety of industries. MAKE is passionate about serving clients as a strategic resource and supporting brand innovation and growth. Visit https://makedigitalgroup.com for more information.