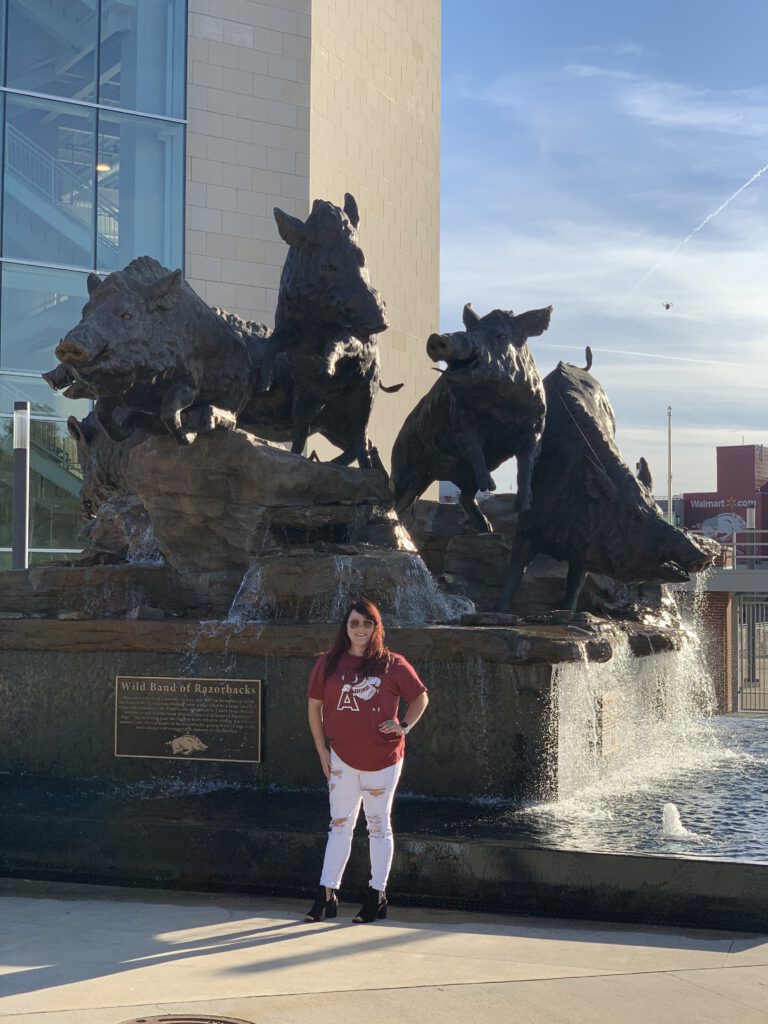 We are so excited to welcome our newest project manager to the team: Autumn Reynolds! Autumn comes to us from Midtown Signs, a Kansas City institution known for its significant impact. We're so happy for her to bring that same love for impact and the local community to our team!
She's just as excited about joining our team as well! When asked what her favorite part of marketing is, she said it's the "fun, fast-paced, CREATIVE environment." She thinks she'll bring big energy and strategic thinking to our team (and we think so too).
As project manager, Autumn will be in charge of ensuring everything stays on time, on budget and on target. That means she's going to become all of our best friends and our worst enemies wrapped into one delightful human.
Speaking of delightful, Autumn is hilarious, bubbly and an all-around good time. When not in the office, Autumn likes to golf, cook and check out new spots in the city.
Autumn is also one of those people that just … doesn't feel awkward. In fact, she says she doesn't even believe in awkward social interactions. But just wait, she hasn't been at MAKE long enough to know just how awkward we all are. We'll make sure to update you in the near future on if that still rings true for her.
In the meantime, make sure to welcome her with open arms if you meet her on a strategy call or see her downstairs at the Opera House grabbing a morning coffee!
Quickfire Questions
Favorite movie:

The Hangover
Describe yourself in 3 words:

Happy, Energetic, Outgoing
Best time of day:

Morning
Bucket list item:

Hot air balloon ride
Pancakes or waffles:

Pancakes!!