Our team of MAKERS loves First Fridays!
Today, for our September First Friday, we are excited to be going to REACTOR Design Studio. Trials, Many Kinds by Jeran Avery. Check it out: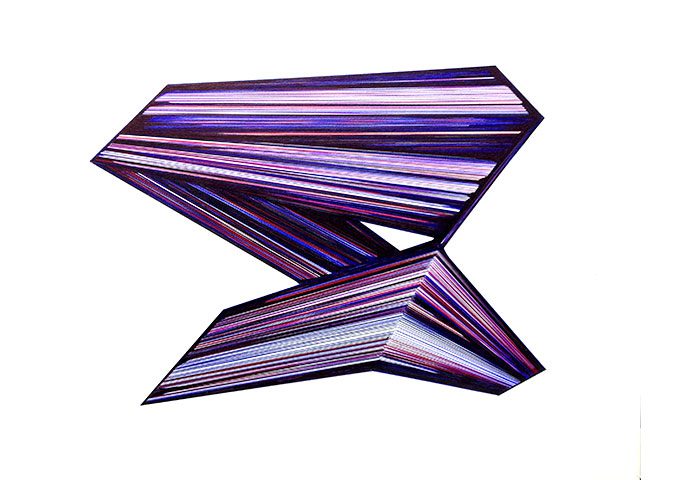 REACTOR DESIGN STUDIO
1817 Grand Blvd
Kansas City, MO 64108
Join REACTOR and Jeran Avery for September First Friday Show, Trials, Many Kinds.
Today, Kansas City native artist, Jeran Avery, is sharing his passion for drawing with the Crossroads. Especially exciting is the way he creates masterpieces in everything. From paper to motorcycles, he does it all. Prepare for eye-popping, EPIC creations!
Artist Statement:
"Firstly, my interest is in drawing: a marked line, the impression of artist, tool, and surface. There I find a level of purity and handmade quality I don't find in other media. To me, drawing is transparent. It bars mistakes and successes on the surface. These give it depth and honesty.
What I find most interesting is the unintentional expressive quality in a drawing. The errors, the faint erased lines or smudges of ink or graphite left during the process. The human imprint. In our lives, our mistakes mark us; they can render us immovable, frozen in fear of continuing. Or, they can be a beginning as we pick up broken pieces. As we make amends and press on. To me, the most powerful catalyst for change, progress, wisdom, and expression can be after we've made mistakes."
Finally, to satisfy your taste buds, check out Wiener Wagon / Derr's Artisan Sausage. They'll be parked outside the studio with delectable handcrafted artisan sausages available for purchase.