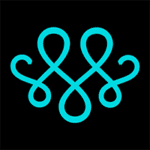 Website MAKE Digital Group
MAKE Digital Group has an immediate opening for an experienced and dynamic Digital Creative Director to join our growing agency. As DCD, you will play a key role in elevating the design and creative output across all channels and services MAKE engages in.
You will be responsible for leading a passionate team of designers and other creatives, and work hand-in-hand with our marketing, development and accounts teams. From creating effective digital assets for marketing campaigns to mind-blowing website designs to innovative rebranding projects, the DCD is responsible for ensuring creative quality from start to finish, and approaching each project with a strategic and innovative mindset.
A Little More About What You'll Be Doing:
You set the standard for creative work at MAKE. We do it all: web design, graphics, branding, marketing assets, etc., and we want to do it better. You'll help get us there, and make sure we continue to produce incredible work.
Lead a team of designers and creatives to collaborate, ideate, create and execute industry-leading campaigns, assets and deliverables.
Interface with clients, prospects and outside partners as the creative voice of MAKE. Assist in both new business development pitching and on-going relationship building and dialoguing with key clients as needed.
Own the processes, tools and criteria used to maximize the creative team's efficiency, abilities and quality of work.
Work in tandem with strategists, copywriters and other marketers to turn strategy and insights into mind-blowing visuals and campaigns that perform.
Work hands on to create creative assets, deliverables, and other production work.
Work alongside the development team to bring stunning and effective website designs and other digital properties to life.
Continuously raise the bar on design and creative work produced, and keep MAKE on the forefront of industry trends, standards and methods.
Manage creative department capacity, budgets, forecasting, and other planning items relevant to the success of the department and agency, to align with other agency departments.
A Bit About Who You Ideally Are:
You have vision, ambition and entrepreneurial spirit. You want to work alongside a passionate team of like-minded teammates to continue building something incredible.
You are excited about the opportunity to build the creative side of a growing agency, including defining team structure, processes, tools, expectations, services, etc.
You've been around the creative and digital block for a while now, with 8+ years experience in a creative role at a digital agency or similar.
Outside of creative work, you understand the fundamentals of digital channels and the technical aspects and processes of website development.
You have 3+ years experience in a creative director role, directly managing other creatives, implementing processes, and collaborating with marketing, development and account teams.
Communication is a core strength – from presentations and client dialog to internal communication and mentoring.
You thrive in a typical agency environment, complete with the fast-paced work-style.
A Few Benefits Of The Job:
Competitive benefits package that includes Unlimited PTO, health, vision, dental, extended paid holiday schedule, paid family leave, 401(k) matching, paid lunches, volunteer PTO hours and more
Compensation packages are industry-leading, and can include profit sharing, incentives, bonuses and more
Flexible in-office hours, out of office flex hours, and paid lunch breaks
Paid books, classes, conferences and other continuing education resources
Beautiful office in the River Market area of Kansas City
MAKE Digital Group is an equal employment opportunity employer. All qualified applicants will receive consideration without regard to race, color, religion, gender, disability status, national origin, protected veteran status or any other characteristic protected by law.