1. MOBILE-FRIENDLY SITES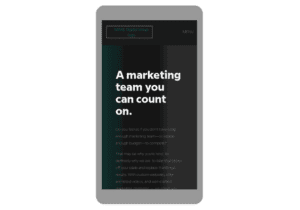 Do we really need an explanation here? Long gone are the days when searching was done on a PC. Most search is now done on mobile devices. If your site is not mobile friendly, not only will you get penalized by Google, but you might as well be telling your visitors to find what they need elsewhere. Make sure your website is easily accessible on a range of devices or your website traffic will suffer.
2. ON-PAGE SEO – AN OPTIMIZED WEBSITE IS KEY
When trying to tackle a problem, especially when it comes to digital marketing, start in-house. Making sure your site content is easily understood and properly optimized for search engines is a valuable and worthwhile practice. Are you taking full advantage of your meta description length and optimizing your meta titles properly? What about image alt text? Are you making sure your images represent your business as well? Optimizing your website for on-page SEO shouldn't be a long and tedious endeavor, just do your research to know what to optimize for and it could significantly increase your organic traffic.
3. RAMP UP YOUR BACKLINKS
As well as taking care of your on-page SEO, make sure you're also tackling your off-page SEO by building a solid back-linking strategy that will allow you to be linked with other businesses in your area, industry and client base. Make sure to also get your name out there through directory listings and establish yourself as a business on multiple platforms.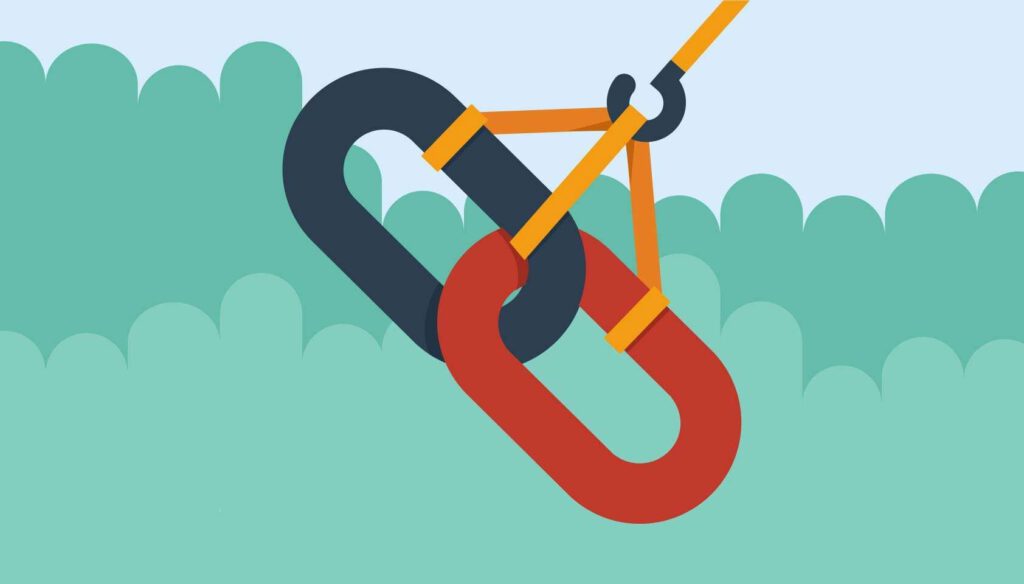 4. LOOK FOR BROKEN LINKS ON LEADING WEBSITES
Another way to score some backlinks is to look up competitors that have gone out of business or industry sites that no longer exist and see where their backlinks were coming from. Once you find those, send them a new link they can use instead: a link to your site.
5. LINK YOUR WEBSITE INTERNALLY
This is so so important, and more often than not overlooked. Your site does not solely rely on backlinks to strengthen your link profile, but also internal links. Make sure that you're always on the lookout for opportunities to link to other pages on your site. This will not only help with SEO, but it will give your visitor a more well-rounded experience.
6. INCORPORATE LONG-TAIL KEYWORDS
Make sure you have your higher intent keywords in place and working for you, and build out long-tail keywords from that! They're the low-hanging fruit since you can get quite specific. These are the searches used by customers/clients that know exactly what they're looking for, usually meaning higher conversions for you! If you're not targeting long-tail keywords already, you're missing out on an easy opportunity to reach consumers looking for exactly what you offer.
7. DON'T JUST STRIVE TO – WRITE GOOD CONTENT
Making sure that your content is beneficial and easily understood by your readers is what makes people want to read and share it. Keep in mind that not all readers are the same, so switch up your writing style and the length of your posts! Make sure you give the reader something to hook to. Give yourself some time to play around with Headlines to make sure you have something that will get the attention of the individuals you're looking to reach.
8. TAKE ADVANTAGE OF SCHEMA MARKUP
Although this particular change won't necessarily boost your website traffic, it will most certainly make it easier for crawl bots to both find and index your page. This will help you with your visibility through rich snippets, which usually tend to improve click-through rates.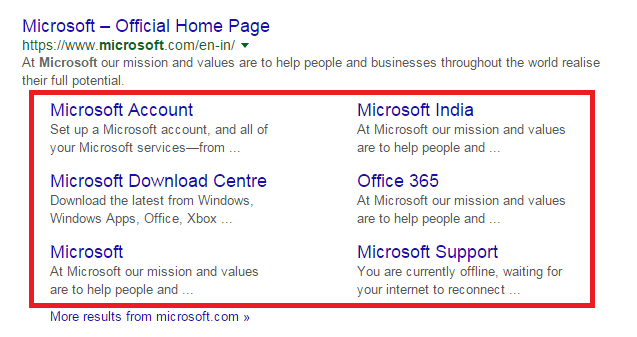 9. CHECK YOUR PAGE SPEED
Ensuring your site loads quickly will guarantee an increase in website traffic. If your current site takes too long to load, you better believe your bounce rate will be sky high, and your traffic will begin to drop due to lower rankings. Your site should be as technically optimized as possible; image files should be appropriately sized or compressed, your pages should be properly structured and your plug-ins should have specific roles and functionalities. Trust us, in this case, the faster the better.
10. RESEARCH YOUR COMPETITION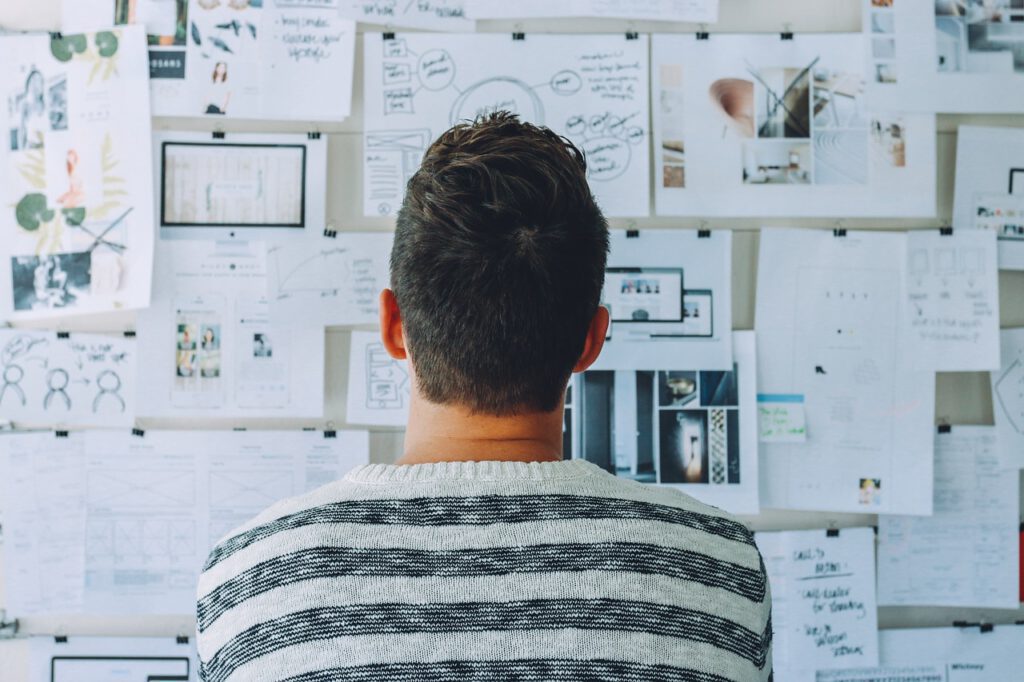 A very important aspect of any marketing strategy is to do thorough research on your competitors. Because, after all, you have to know where you stand and what you're up against in order to successfully implement your campaign. Some great tools to keep at your disposal that can really help you with your check-up are BuzzSumo, Spyfu, and SEMRush. These tools have free functionalities that can help you out, but if you want more in-depth data, you will have to pay. Take a look at their social media profiles as well; see what kind of content they're putting out that people are interacting with, and build upon it to bring more traffic to your website.
11. IMPLEMENT A CONTENT-PROMOTION STRATEGY
It is not enough to create informative content in the hopes that people will find it — the key is to be strategic and proactive about it. A great way to keep your customers engaged and also increase traffic to your website is to utilize social media channels to promote your content. Facebook can be ideal if you're a B2C product/service company. You will get great responses from image-based content and informational pieces that go with the trends and provide readers with something they want to share with others. For more specific niches like remodeling or DIY services, you will find that Instagram and Pinterest are great fits for you. Take a look at some of our previous blogs for more advice on how to make the most of your social media marketing.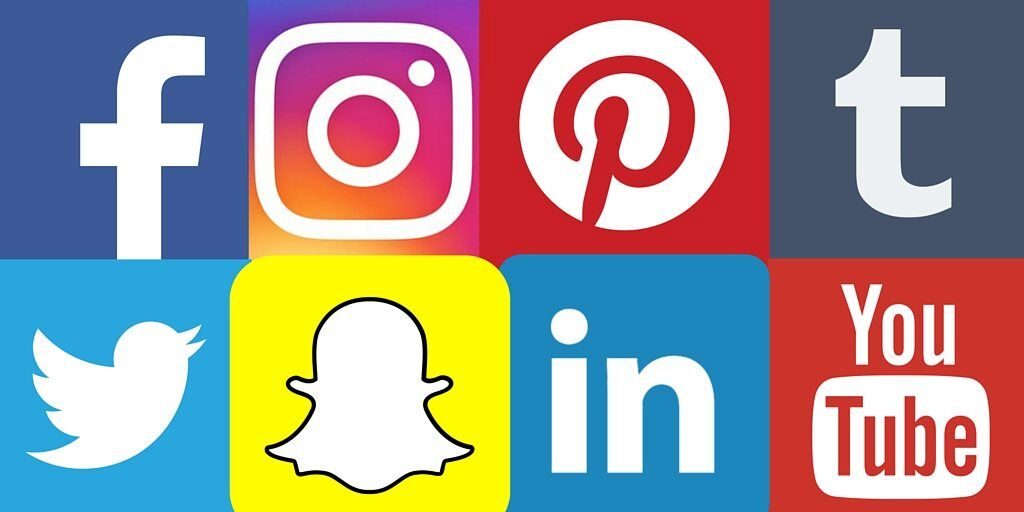 12. LEVERAGE SOCIAL MEDIA WITH STRATEGIC PARTNERSHIPS
It is not enough for you to just blast your content out to your followers through your social media platforms. Utilize them how they were intended to be used and actually interact with them. Respond to messages and comments on your Facebook, ask questions and actively participate with your community! Make sure you're also joining industry groups where you can network with other like-minded individuals and contribute with new ideas or better yet, discover something you didn't already know.
13. LEARN TO LOVE LINKEDIN
Now much more than just a way to find a new job, LinkedIn has evolved into a powerful networking platform. It is because of its professional nature that LinkedIn is highly trusted when it comes to retrieving valuable information. You should be posting your content to LinkedIn on a regular basis, especially if you have a large following. By doing this you can increase traffic to your website from a group of people already interested in your brand while keeping them engaged and staying top of mind.
14. MAKE A NAME FOR YOURSELF ON INDUSTRY FORUMS
Much like you want to create a sense of community on your site, you should be participating in the communities from the sites you frequently visit. Join the conversation through insightful and thought-provoking comments that contribute and keep the conversation going. This will help get your name out there and can result in higher website traffic through your profile. Be mindful when contributing to make sure you're not spamming someone else's forum, relevance and quality are key.
15. THOUGHTFULLY CONTRIBUTE TO AGGREGATE SITES
Before we move on to the tip on how to increase your website traffic, be aware that much like some of the other ideas, spamming is wrong. Find threads where your content is both relevant and will contribute to the overall conversation. Once you find one, post away and watch the spike in website traffic shoot towards the moon. Subreddit threads are great for this; take a look at where you fit the best and start contributing!
16. CREATE A SENSE OF COMMUNITY FOR YOUR READERS
Give your visitors the opportunity to express how they feel and share their knowledge on the subjects you're covering. This will help foster a feeling of community in which they can thrive. This way, you can also tap into an immense database of people that know the subject and might have a following that is perfect for your interviews and/or guest blogging efforts. The more people engage, the more they will want to come back and share with others, which is perfect for increasing website traffic.
17. EMAIL MARKETING IS NOT DEAD
Yes, marketing has evolved, but don't overlook some of the traditional ways that we still use to this day, and quite frankly are very effective!
Email marketing is a highly focused and powerful tool to get your content out to those interested in what you have to say. This allows you to continue to build a relationship with the followers and customers you already have rather than utilizing your content strictly to build your client base. Email marketing is still a very influential tool to keep you top of mind, and always remember that a quick email to update your customers on new products, services, or changes can help increase your website traffic as well.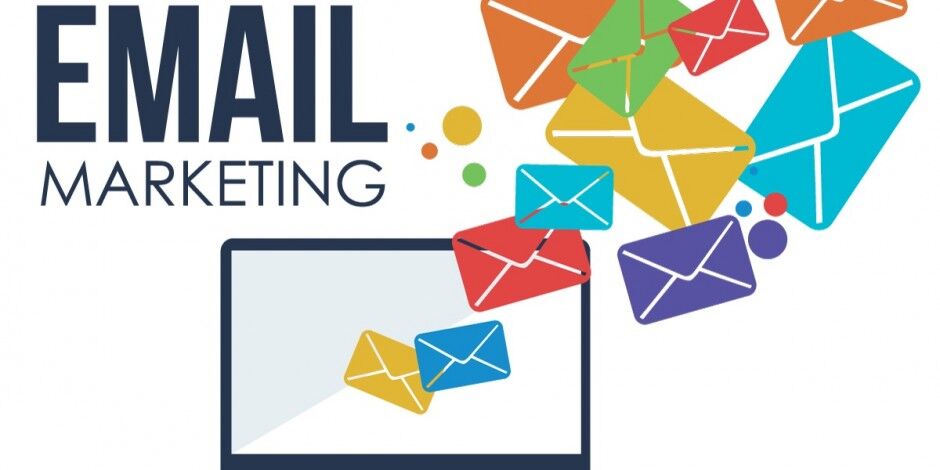 18. …GUEST BLOGGING ISN'T EITHER
Guest blogging has seen a rise the past few months for several industries, including finance, real estate, and law. Securing a guest blog post for yourself on a reputable site can certainly increase blog traffic to your own site and also help you build up your brand and credibility in the process. Although it seems easy enough, guest blogging has some strict rules in which spammy tactics and links come at a price. Make sure that you know exactly what you're getting yourself into before diving-in to avoid penalties down the road.
19. INVITE GUESTS OF YOUR OWN
Much like the phone, guest blogging works both ways. Invite other writers and knowledgeable individuals in your industry to come post on your blog. These individuals are likely to share their work with their following, thus directing them to your site. Make sure you don't entrust just anyone with something as important as creating content for your site. Be sure that they're creating and posting original, high-quality content that lacks spammy links. The same high standards that are set for you when guest blogging are set for others as Google cracks down on low-quality guest blogging, so be careful.
20. INTERVIEW KEY PLAYERS
Interviews are not as hard as you think; they're also not just for the big boys. Anyone can tap into this resource in order to leverage the name recognition of thought leaders in your industry, help boost your credibility and increase traffic to your website. Odds are your subject will also share the interview with his/her network and following, thus extending your reach even further.
21. INCORPORATE VIDEO
Incorporating video marketing into your content strategy is a great way to increase traffic to your website. These days, we retain much more information from visual material/sources than we do from text. So, make sure you know your audience and you're providing a little bit for everyone through various channels to grab and keep your audience's attention.
22. ATTEND WEBINARS
No matter the industry that your business is in, there is always at least one or two events that you know of where thought leaders congregate to discuss industry trends and best practices. Make sure you're there; and if you're there as a speaker, even better. Establishing yourself as a thought leader in your industry can help you establish your brand and get good exposure for your website, which will lead to higher website traffic in the end.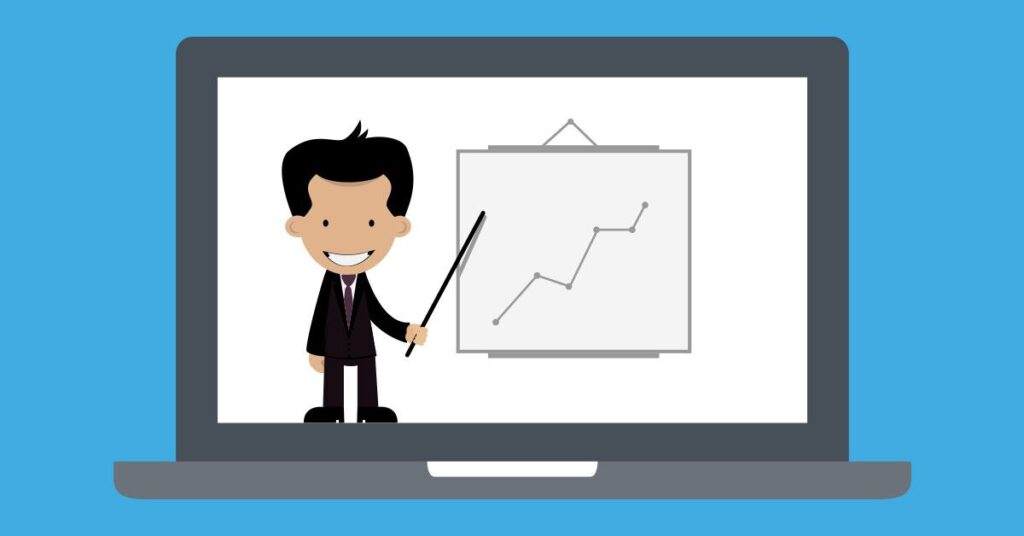 23. HOST LEARNING OPPORTUNITIES
Truth is, people love to learn! Hosting a lunch-&-learn or a webinar where you can share your knowledge with an audience is an excellent way to establish yourself as a thought leader in your area, while also giving your brand and website some exposure. These are also great opportunities to increase traffic to your website through social campaigns promoting your event and through email reminders. If you take the leap and decide to host a webinar, but have never done it, there are great tools out there to help!
24. CREATE STRATEGIC PARTNERSHIPS
Developing relationships with other businesses in your area can help you broaden your reach locally and also help you network. Make sure you stay active with businesses that can benefit from your services as well as vice versa. It is from those relationships that great referral business stems from. Those same individuals are great advocates for your business, and this will also help you increase your website traffic through word of mouth.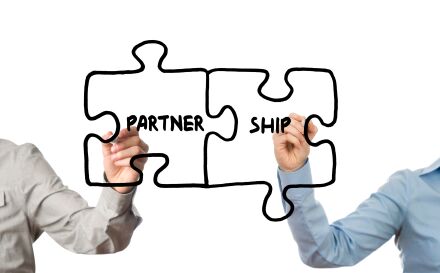 25. PARTNER UP WITH BUSINESSES
Although you might have some competitors, collaboration is always better than competition. If you can partner up with someone else in your industry that is looking to grow in a particular area and looking to step back in another that you're looking to grow in, partner up! This will create a good relationship where clients can be referred back and forth without feeling like you're giving something up while providing your client with the best services possible. Make sure to make your partnership official through an announcement on your site and link to their site, and vice versa. This will help you build your network and boost your website traffic.
26. LEARN HOW TO READ YOUR ANALYTICS
Make sure you keep a close eye on your Google Analytics data to make sure you know who is visiting your pages, when, and where they're coming from. This will help you make informed decisions when looking to expand on particular topics or let you know which pages to build out based on popularity and visitor data. This will help you increase website traffic through easy internal changes.