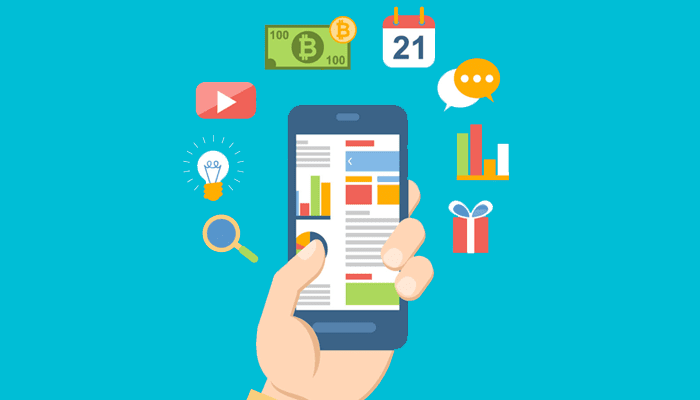 By the end of 2018, mobile devices are to represent 79% of global internet use. That's huge! Plus, most people won't even recommend your business if they're not able to properly view your site on the go. This makes it crucial that your site is easy to maneuver, is visually appealing and keeps users engaged in order to improve your bottom line.
With the
growth of mobile usage in 2018
, ask yourself the following questions to make sure your site is ready for Google's rollout of its mobile-first plan.
YOU SHOULD HAVE A MOBILE-OPTIMIZED WEBSITE.
Ensuring that your site is displaying properly on the wide array of mobile screens out there is step one in making sure your website is not penalized for not having a responsive design.
MAKE SURE YOUR SITE IS VISUALLY APPEALING
With the high resolution of most mobile devices, make sure that your images are crisp and clear on all devices.
MAKE SURE YOUR FILES ARE SMALL!
Although you're wanting unique and appealing imagery on your site, make sure that the image file sizes are small enough to quickly load on any network. Utilizing the smallest file size possible for what you're wanting to load will allow faster loading times and lower the chance of a high bounce rate. Remember, people do not want to wait around for your website to load!
Your content should display in a concise manner on your mobile site. Although having content is good on both desktop and mobile websites, make sure that it is displayed in a manner that is not overwhelming to the visitor. Especially the content on the homepage. Break your content out into easily digestible chunks and utilize strategic keywords to
help with SEO
. This will help your design and also help
improve your search rankings
.
MAKE YOUR SITE EASY TO SCAN
I
mplement techniques that help the user quickly find what they're looking for.
Utilize bullet points, subheads, bold easy to read fonts and like we've mentioned already, brief chunks of information.
This is something your developer or agency can help you with. Implementing this valuable tool will ensure a responsive design for all types of devices. A personalized experience not only helps increase user experience satisfaction but will help with
higher rankings on Google
as well.
Complicated forms on your site are a real killer. Make sure that you do not deter your leads from contacting you by asking for too much. Keep them closer to the top so they can be seen easily and quickly. This will increase your form engagement!
YOUR SITE SHOULD LOAD QUICKLY
Your site should load in less than three seconds, otherwise, say goodbye to your visitors and hello to a high bounce rate & low Google rankings. Talk to your developer or agency to have them compress your files as much as they can. Make sure the important information loads first, so choose strategically. This will help keep your audience engaged with what they want to see and ensure that your website traffic increases over time.
Mobilizing your website will be key this year. Google's mobile-first rollout is coming, and all we can do is prepare. Not only will this help
increase search engine rankings for your website
, but help your visitors have a better user experience and more likely to recommend you.