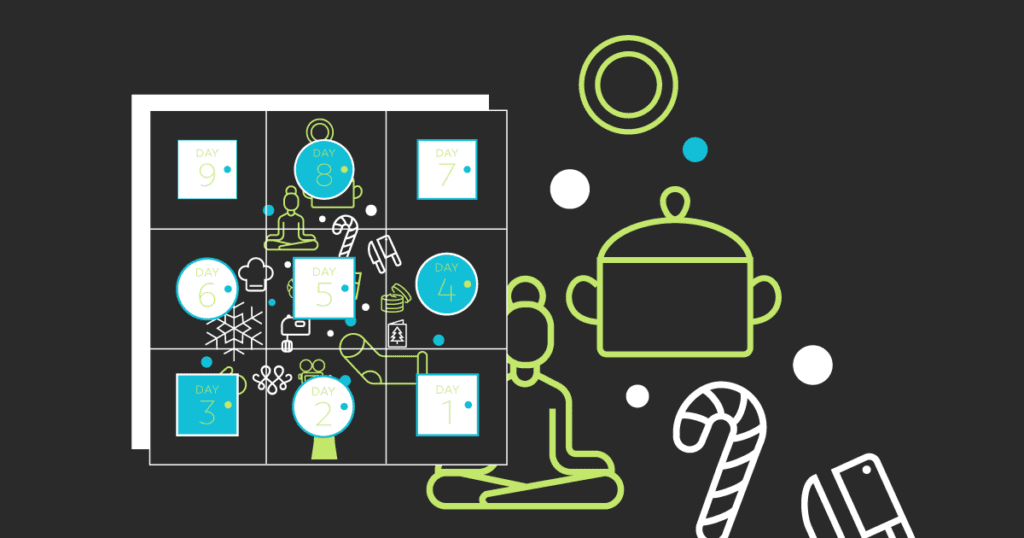 Here at MAKE, our team wanted to find a unique way to give back during the holidays. This year, eight of our employees will be counting down to the holidays with their favorite tips for the season.
Countdown with us by following along here and on our social media throughout December!
Day 1: Denise's Top Local Shops
Looking for unique gifts for your friends and family this year? Look no further! Denise loves to shop local in KC and gave us her top picks for 2020!
From candles and incense to cooking classes and snacks, these four shops will provide you with the most unique and festive gifts of the season.
Hand & Land–

Holistic health, beauty and wellbeing, and low-waste living
Day 2: Corey's Christmas Card Craft
Try Corey's holiday craft this year! Corey gives her old holiday cards a new life by creating one-of-a-kind cards to send to her loved ones.
Follow the instructions below to design your own.
1. Gather your items.
A couple of old Christmas cards (that you're okay cutting up) or other scrap cards and paper.

A piece of cardstock or thicker paper for the base of your new card

Scissors

Glue (any type of double-sided tape)

A small paintbrush (if applying glue)
2. Fold and cut your cardstock into the size you are wanting for your new card.
3. Think of your design you are wanting to apply to your new card.
4. Start cutting out pieces of paper into different shapes and positioning them on your card (no glue yet).
5. Start gluing your pieces down once you have your design laid out. Glue each piece down until your design is complete! Don't forget to account for layering in the right order if your pieces overlap.
Day 3: Gage's One-Stop-Shop
Stay safe and shop local this year by visiting one of Gage's favorite spots, sewKC. Check off some of your gifts this year with handmade masks, holiday giftables, hats, hoodies and sweatshirts, and home goods and accessories for your friends and family.
Get shopping and enjoy!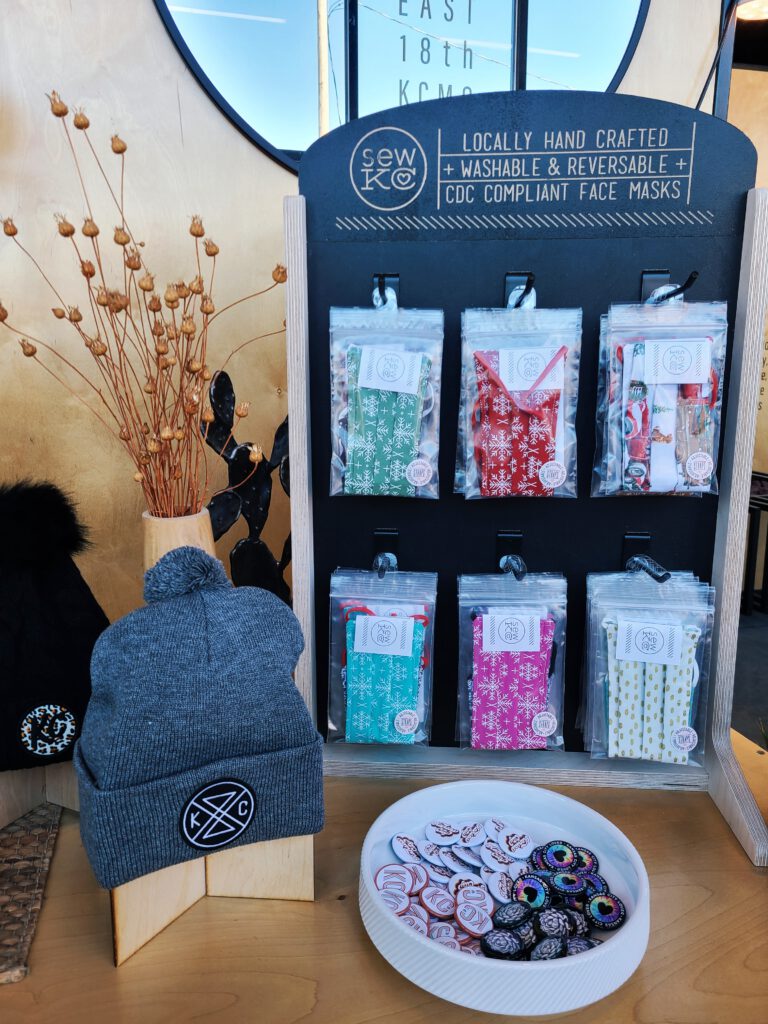 Day 4: Brandon's Top 5 Family Holiday Dishes
Cooking is a special family tradition in Brandon's family. Recipes are passed down through the generations and the food brings everyone together.
Here are some of Brandon's favorite dishes you should try this season!
Empanadas-

These tiny pockets of dough are filled with meat and veggies and deep-fried until golden brown. Try this classic

Argentine empanada recipe

with your family!
Monkey Bread-

This perfect pull-apart breakfast bread is a staple in Brandon's house on Christmas. Brandon's aunt has perfected the technique, but you can make your own by following this

monkey bread recipe

from the Pioneer Woman!
Asado-

How does slow-cooked beef marinated in a light chocolate chili sauce sound? Well, Branson says, "it's to die for!" Whip up this easy

beef asado

dish to impress your guests this Christmas!
Pastor-

Pastor is slow-cooked pork marinated in a combination of chilis, spices, and pineapple. This delectable dish can be enjoyed by itself or even used for tacos. Try this

Pastor recipe

for yourself and take your pick! Either way, it's delicious!
Mexican Rice-

Need a new side that will blow Santa's sox off? Mexican rice has been one of Brandon's favorites since he was a little kid and his grandma makes the absolute best. Cook up some of your own this holiday with this

Mexican rice recipe

! It is sure to be heavenly!
Day 5: Austin's Top 3 Christmas Movies (That Aren't Really Christmas Movies)
Tired of the same old holiday movies? Shake things up with Austin's list of Christmas movies that aren't actually Christmas movies.
Batman Returns-

Watch this 1992 comic classic where a penguin, a businessman, and a crazy cat lady try to defeat the caped crusader. Keep an eye out for Max Shreck, played by Christopher Walken, as he gives an epic speech with a Christmas-decorated Gotham.

L.A. Confidential-

What could be more festive than a "bloody Christmas scandal"? Earning a whopping 99% on Rotten Tomatoes, L.A. Confidential is the ultimate murder mystery where three Los Angeles police officers look to solve an old cold-case. Will the case be solved or will you be left hanging?

Gremlins- A father tries to give his son the perfect Christmas present, but instead mayhem ensues as gremlins look to destroy a small town. Talk about a Christmas gift gone wrong!

Day 6: Gabbi's #1 Unique DIY Gift (with a little help from the SOAP Refill Station)
Gabbi loves to make one-of-a-kind gifts for the holiday season, like personalized face masks and cleansers. She would encourage you to get creative this holiday season and think outside the box! Follow Gabbi's steps to create a custom clay facial mask below or hit up the SOAP Refill Station to get your DIY on!
Pick your size.

You can choose from two different sizes: 1 ounce or 2 ounces.

Choose your clay. With six different clays to choose from, finding the best choice for your family or friend's unique skin type is easy!
Pick your base. Choose from any of the SOAP Refill Station's cleansers. From charcoal clarifying cleanser to a grapefruit lime gel cleanser, the options to mix and match are endless!
Customize it. Add unique specialty skincare and essential oils to truly curate a special gift this year!
Day 7: Taylor's Relaxing Holiday Tip
Taylor is MAKE's resident yoga teacher! She always knows how to stay calm and collected (even in 2020). If you need to slow down and relax this holiday try this tip: Sama Vritti Pranayama or Box Breathing. This simple yoga exercise reduces stress by focusing on your breathing.
Try it out for yourself and feel the stress lift off your shoulders.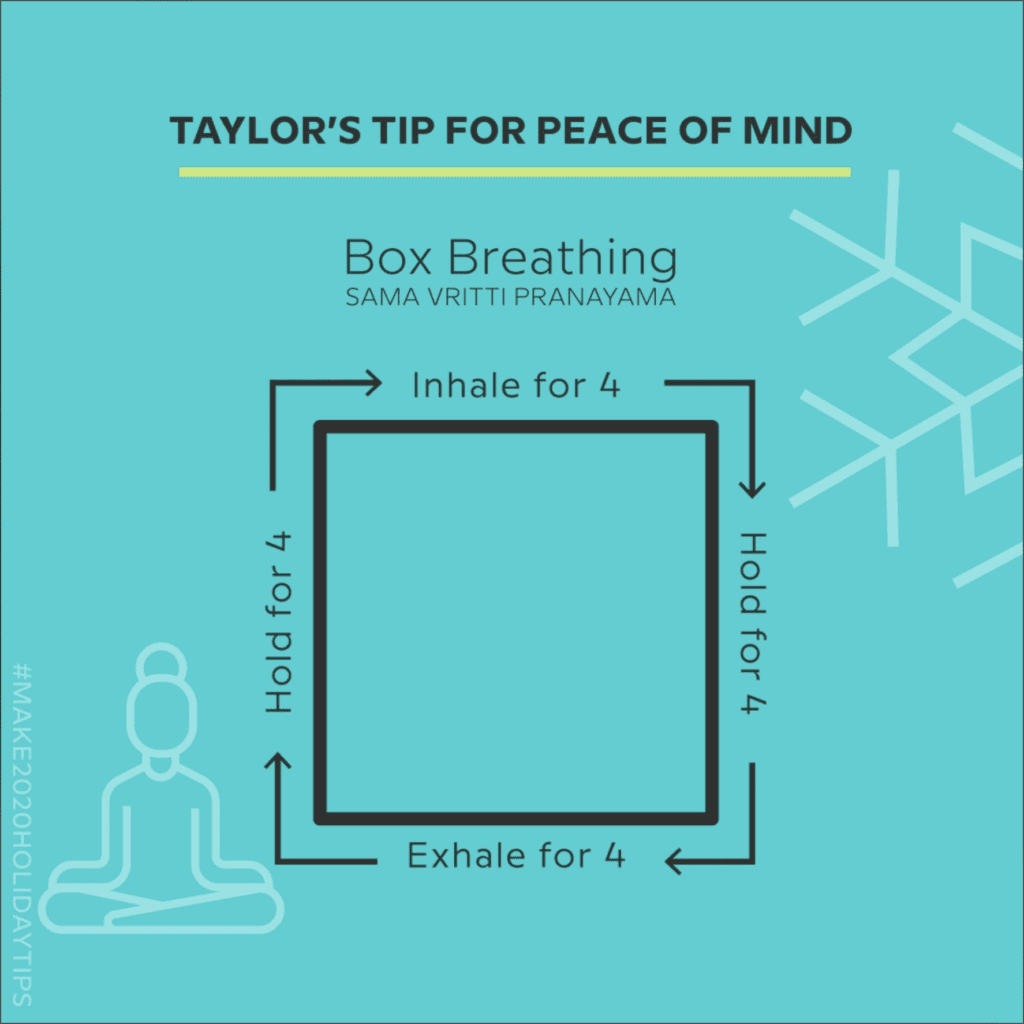 Day 8: Patrick's Winter Fashion
What better way to celebrate the holidays than with a festive drink? Patrick loves to concoct specialty drinks and the Winter Fashion is one of his seasonal favorites. Follow the steps below to create your own Winter Fashion. Cheers!
Ingredients:
2 ounces of Rieger whiskey (holiday edition)

½ an ounce of simple syrup or 1 sugar cube

3 dashes of black walnut bitters
Directions:
Add ingredients to a mixing glass and stir.

Strain into a coupe or a rocks glass with ice.

Garnish with an orange peel and enjoy!
Day 9: Happy Holidays!
We hope you enjoyed MAKE's Holiday Countdown this year and learned some new and exciting tips to try for yourself! From our MAKE family to yours, happy holidays!