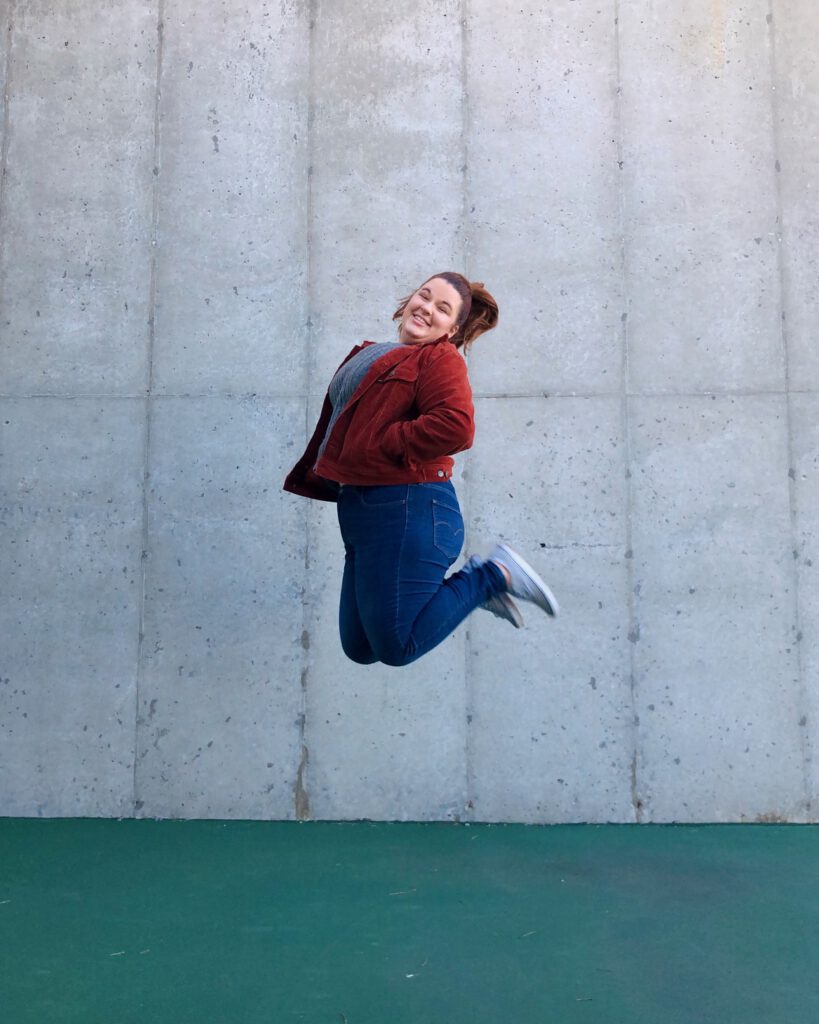 Working at MAKE this fall has given me firsthand experience in the exciting and creative world of marketing. I've been pushed to meet higher standards and encouraged to think more critically. Each day was new, and I truly enjoyed learning about this industry and gaining valuable experience.
As MAKE's Digital Marketing Intern, I worked on many projects that allowed me to learn and grow. I covered everything from social media, graphic design, copywriting, and marketing research.
MAKE designed an internship experience customized to fit my passions and interests that made my time spent here all the more valuable. Here's what this experience was like!
Brand Voice Project
One of my first projects dove deep into the brand voice of MAKE. The objective- to discover what MAKE does well and where MAKE has opportunities to grow. I started by conducting employee interviews, which gave me insights into MAKE's clients, culture, and purpose.
My biggest takeaway here was a set of values that I believe MAKE embodies and strives for every day. MAKE's values are as follows:
Collaboration:

Employees at MAKE really enjoy working together, and we believe we are more effective when working as a team. We also believe in a more collaborative open approach when it comes to working with our clients.

Creativity:

MAKE encourages and promotes creative freedom in all aspects of the business, not just design.

Independence:

MAKE employees are given the confidence to try new things, work independently, run with their ideas, and are trusted to produce quality work.

Intentional:

The hope here is that MAKE leaves a lasting impression on their clients. We, at MAKE, work with intention and purpose for the company and our clients.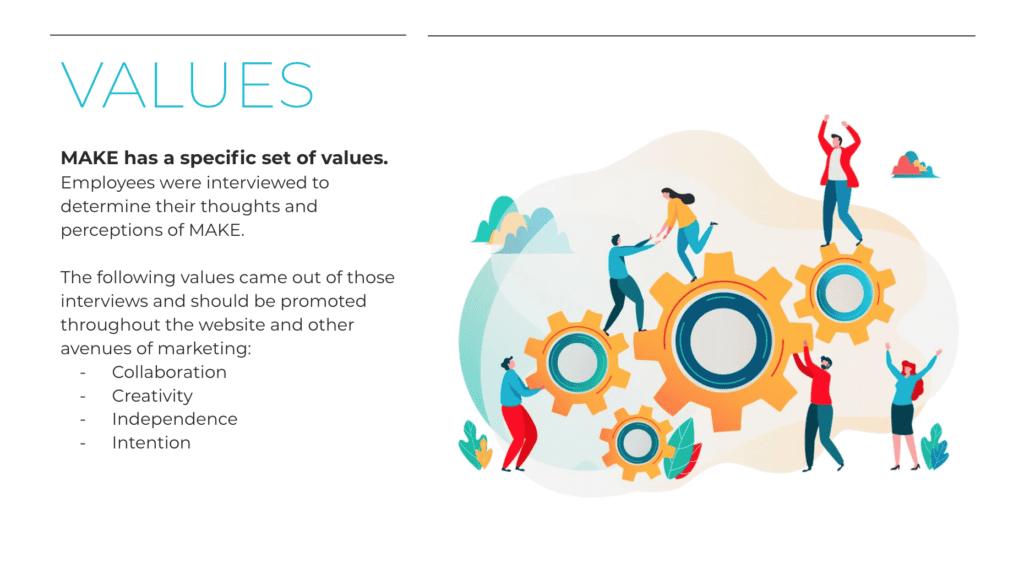 I also conducted audits on a few key competitors and MAKE's own website. Here I learned about new trends in the market, including discussion topics, lead magnets, and ways to present work and reach customers.
Each piece of this project taught me something about the makeup of a brand. I learned that a critical factor is the brand voice: how we want the brand to sound or how we want the brand to look. The personality of the brand tells a story to the customers about the company.
I also learned that it is essential to stay updated on current trends, and that was why the audits were so important. Audits showed me what other companies were doing well and what MAKE could change or adopt to improve their business.
Social Media Campaign Creation
Another major project of mine was planning and producing a December social media campaign for MAKE. My idea stemmed from a classic Christmas tradition of the advent calendar. Advent calendars countdown the days of the Christmas season by opening doors to reveal a gift, usually chocolate. The question became, how can we replicate this idea of an advent calendar and gift-giving?
My solution was for eight MAKE employees to give a tip, trick, or piece of advice for the holiday. This was anything from a favorite local shop, a breathing exercise to calm you down, a list of favorite holiday recipes to try, or even a fun Christmas craft to keep you creative. We wanted the content to be creative, interactive, and a way for our followers to learn more about MAKE.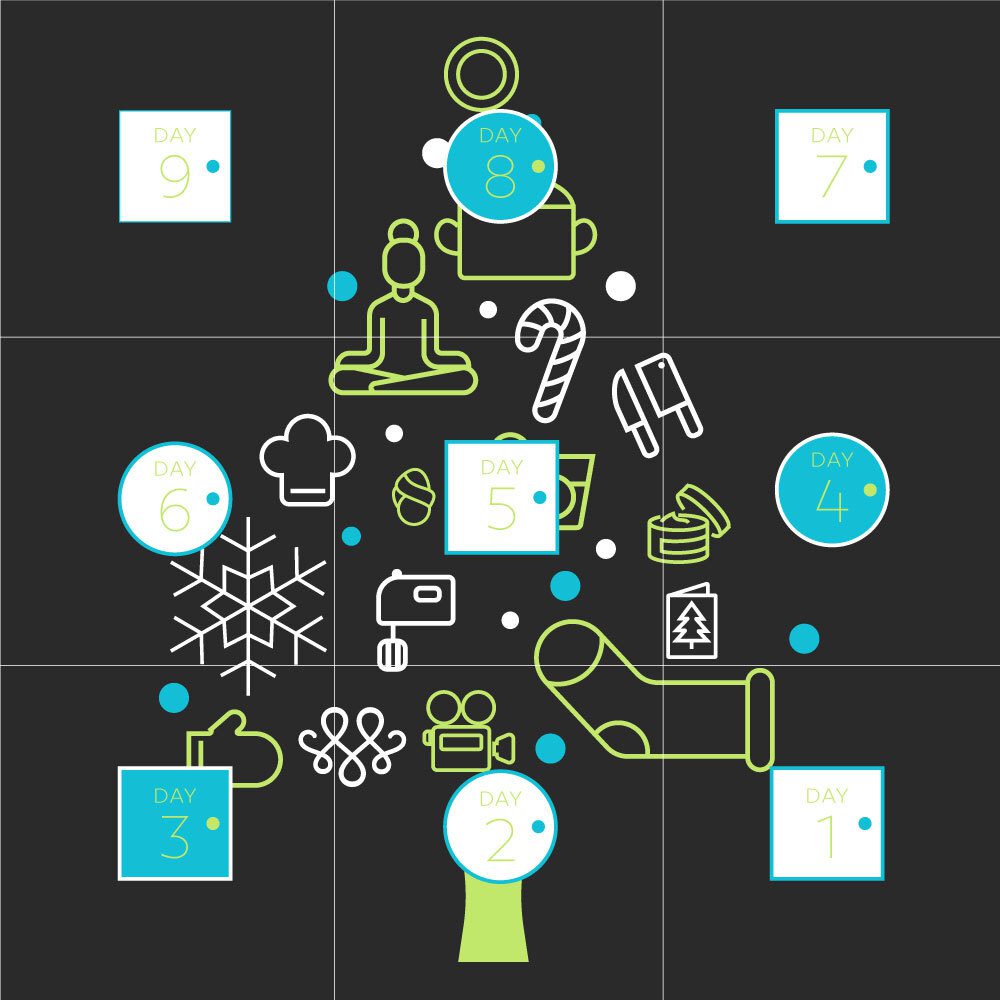 On our Instagram and Facebook, each day of the countdown, a "door" would open to reveal a new employee and their tip or trick. When all the posts had been revealed at the end of the campaign, all nine posts combined to create a full image across our Instagram feed. This was used to connect each piece of content and create a new look for MAKE's feed.
And finally, we pulled everything together in a blog that documents each day of the countdown.
From the initial idea to the final product, I learned the ins and outs of curating a social media campaign from start to finish. I learned how to choose the right content for each platform, create a social media calendar, and write a blog.
I also gained experience working as the lead on a project. This experience taught me how to delegate and separate tasks and work collaboratively with a team to create something entertaining and engaging.
General Marketing Insights
What else is there, you might ask? Well, here are some of the extra projects I was involved in during my time at MAKE!
Design and create graphic content

: I worked using Canva to create new social media graphics for MAKE and a few clients and create the header and checklist for MAKE's

15-Step Holiday Marketing Checklist blog

.

SEO and analytic basics:

I was given time to complete the Google Analytics training course, which I believe to be an essential tool for digital marketing these days, and research SEO keywords to find new topics for MAKE's blogs.

Digital tools

: There are so many digital tools I was able to work with while at MAKE. Some of these tools include WordPress, Canva, SEMRush, Sendible, and Google Analytics.

Write a blog:

This is something I never expected to do, but I learned so much about the content, style, and formatting of blogs. I now understand the importance of blogs and what it takes to write a quality post.
Between the experience gained and the people I was able to work with, this internship was more than I could have ever hoped for.
Thank you to everyone at MAKE for making me feel like one of your own and teaching me all the tools necessary for me to succeed in the next part of my career. This is an experience I will never forget!