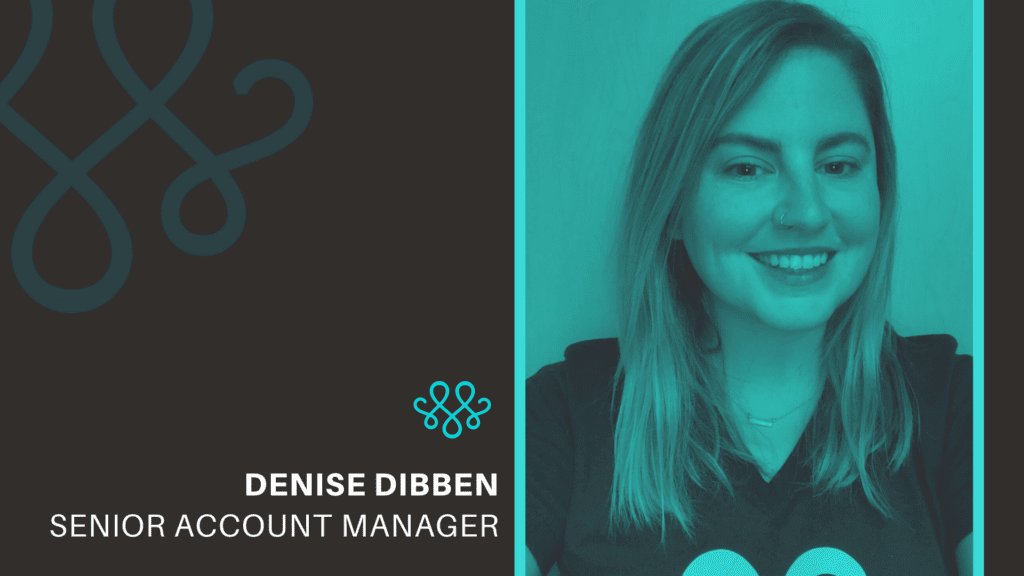 Help us welcome one of our newest members of the team, Denise Dibben! Denise comes to us with a background in agency marketing and will join us as our Senior Account Manager.
Denise is a graduate of Northwest Missouri State University, where she double-majored in Business Administration and Marketing with a Minor in Art. AKA she's very well-rounded.
The minor was a happy accident. As roommates with two art majors and a knack for hands-on art classes like ceramics and photography, she realized by her senior year that she only needed to take Art History to snag a minor in the field.
Denise initially went into the field of marketing because of an interest in how brands communicate with their customers. Originally, she thought she wanted to be a graphic designer until she realized that her skills were better used on the client-side of the business as opposed to the design front.
And with her background in Art History, she has a way of selling design to our clients (although sometimes they don't understand her use of the term "abstract expressionism.")
When asked what she hopes to bring to our team, she said, "A fresh perspective and a positive attitude," Denise said. "I've spent the last 5 years in the Market Research world, specifically customer and employee experience measurement. I'm excited to combine this knowledge with the marketing expertise at MAKE."
According to Denise, her favorite part about her job is its focus on relationships. As a self-proclaimed "people person," she enjoys creating genuine connections with clients and teammates.
In her words:

"When you have a solid relationship — that's when you can really make magic happen."
When not at the office, Denise spends her free time supporting causes that are near and dear to her heart, like the local art community. She has served on the leadership council for Young Friends of Art and is currently a member of the Young Friends of Starlight Steering Committee.
We can't wait to have her on our team!
Rapid-fire questions
Favorite KC restaurant:

So many! But I guess I can narrow down to these:

Breakfast:

Mildred's

Lunch:

Johnny's Tavern

Dinner:

The Antler Room
Last song you listened to:

Rainbow – Kesha

What's on your desk:

A succulent in a baby Groot planter and probably 4 different beverages

One thing you can't live without:

My cats

Dream vacation:

Immersive 3-week trip to either Greece or Italy