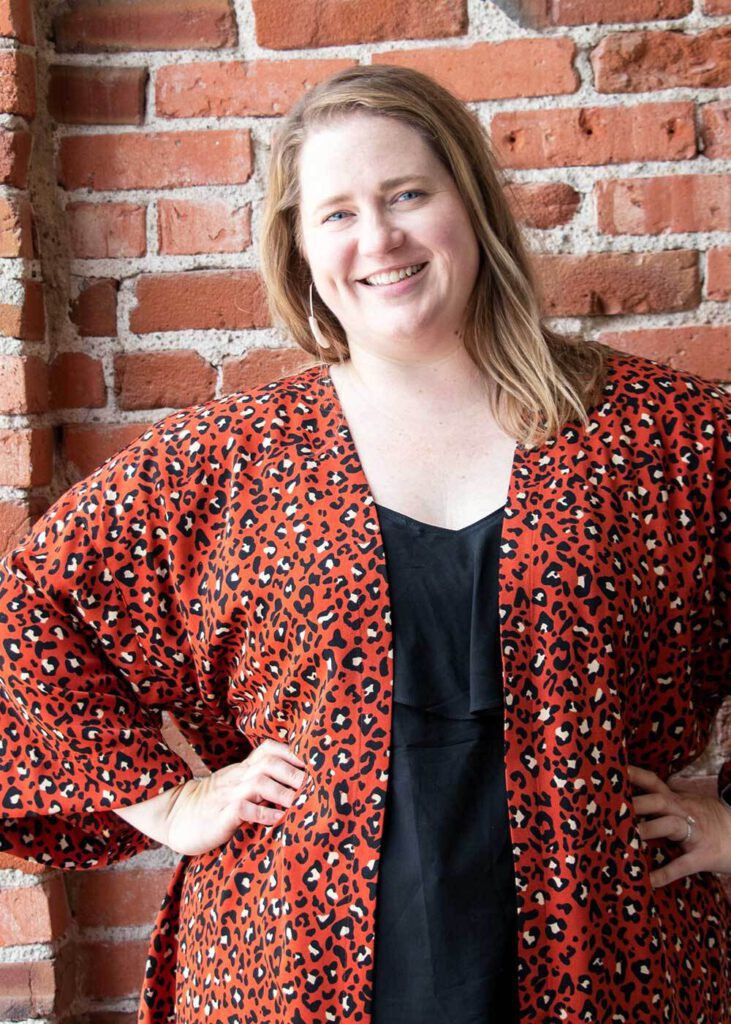 We've added a new member to our team: Faryle! Faryle is our new Senior Account Manager, meaning she's going to be one of our go-to people on some of our biggest clients (in partnership with our other newbie, Ginny!)
Faryle is a journalism major and spent time at the Lawrence Journal-World in Lawrence, Kansas (her hometown!) helping with ad trafficking, writing articles for local magazines, and starting their blogs and social media presence — "hello 2008 and brands first being allowed on Facebook" she says.
From there, she took quite a journey to end up on our squad:
Marketing Coordinator

for an outdoor shopping center and focused on marketing and driving traffic to the center and individual tenants through traditional marketing, social media, and events.

Social Media Manager

for Houlihan's Restaurant Group and managed strategy, organic and paid campaigns, content development and execution, and community management for the main brands (Houlihan's, J. Gilbert's Steakhouse, and Bristol Seafood) and the 100+ local stores.

Account Leader

within the internal creative agency at Hallmark Cards where she touched all their internal brands working to bring key holiday campaigns to life, launching new product lines and capabilities with marketing, events, and collateral.
She hopes to bring her diverse experience to life at MAKE to provide different viewpoints and perspectives on clients large and small. She's most excited to join "a smaller collaborative team where I can be a bigger impact helping entrepreneurs and smaller brands tell their stories and solving their marketing challenges."
If she's not in the MAKE office, you can find her hanging out with her husband watching some sort of sporting event or spoiling their miniature dachshund, Poppy, and miniature pinscher mix, Riley. She might also be trying out a new recipe or dreaming of a trip and all the places to eat while at said destination (hopefully she invites us.)
When asked if there's anything she wants people to know, it's this: "It's Faryle, like Will Ferrel."
Quickfire questions
Favorite candy:

Reese's Peanut Butter Cups

Last movie watched:

Rewatching several Marvel movies

Favorite coffee shop:

Not sure I have one fave. Love going to coffee shops that have unique seasonal menu options.

Pet peeve:

Slow walkers

Breakfast, lunch or dinner:

Breakfast if I can go with someone that will share a pancake with me so I can order something savory. You gotta have both sweet and savory at breakfast!

Describe yourself in 3 words: Cautiously optimistic always