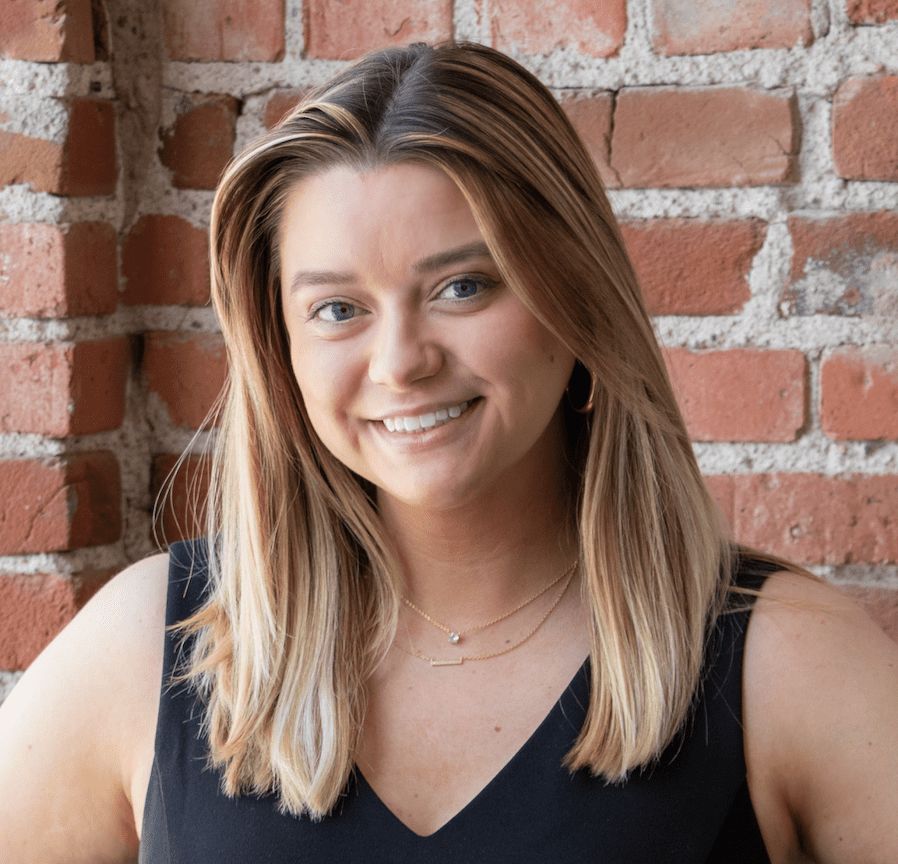 We have a new Senior Account Manager to introduce you to: Ginny! Ginny came to us through our intern Maggie who said such great things about us that Ginny just felt like she had to apply.
Before MAKE, she worked in fundraising as a senior account manager, working on several annual and capital campaigns (some that raised more than $5 million—no chump change.) Based on that past experience, she knew she wanted to continue serving a team in that same capacity, where she could collaborate with smart people to make big ideas happen.
Now, she gets to morph that into things like branding and storytelling to help our clients reach new heights, just maybe not at that $5 million price tag.
Her favorite part about being an account manager is being able to go the extra mile to make her client's goals happen. In her words, "Every day there's an opportunity for me to step up and learn something new" in account management, and we can't wait to see where that takes her and her clients.
When not at MAKE, you'll find her at the Boys & Girls Club where she's been volunteering for the past three years. She teaches cooking classes to children and their families. Ginny also loves party planning—whether it's hosting dinner parties or throwing a groovy '70s pool party. Hopefully she brings that same love for a good time to our team!
Quickfire questions
Last song you jammed out to:

Simply the Best (Schitt's Creek version)

Best pizza topping:

Pepperoni (it's not boring, it's classic.)

Salty or sweet:

Sweet!

Favorite KC hangout spot:

Julep

Something always in your purse:

Altoids

Go-to feel-good movie:

A League of Their Own