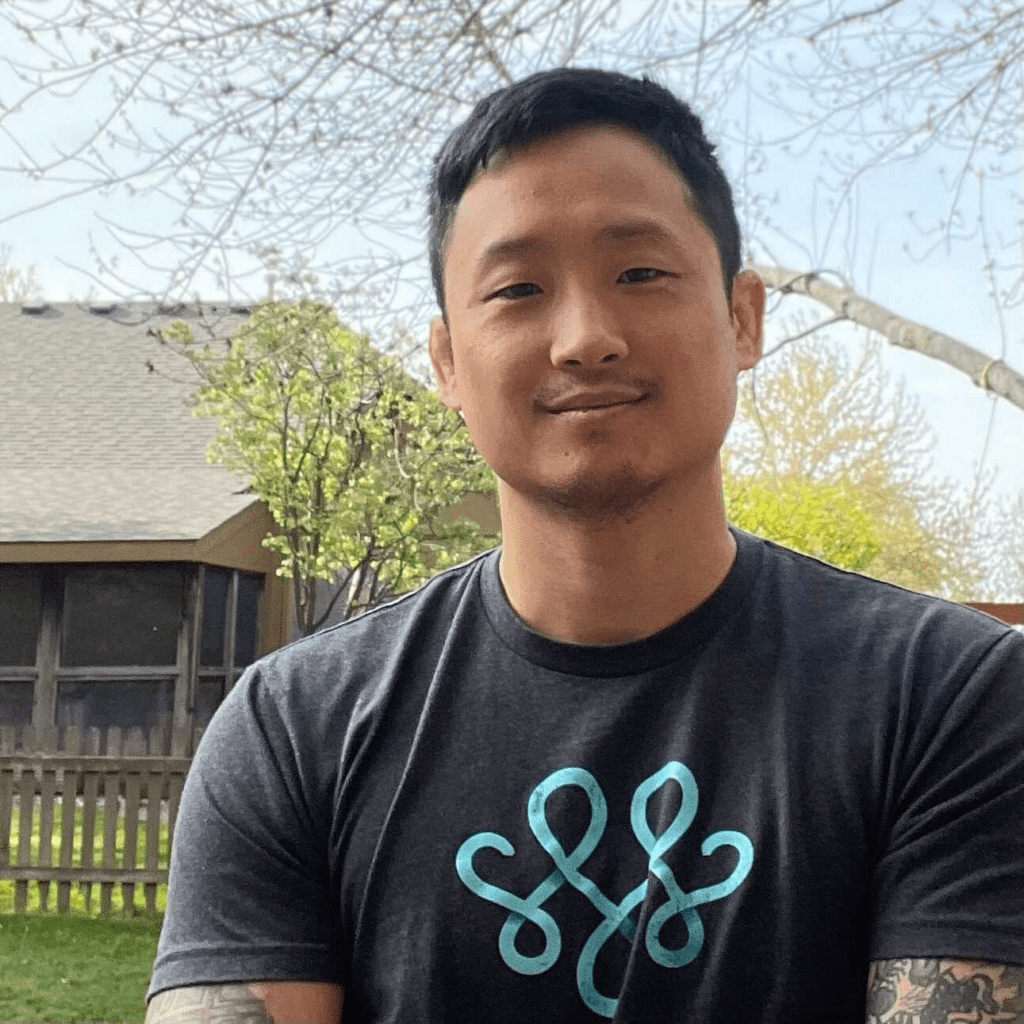 We have a new creative asset to celebrate: Travis! Travis joins our team as Senior Art Director and has already hit the ground running (sprinting, really) helping us refresh our approach to design. He especially loves 3D design, motion graphics, and animation.
With a background in Fine Art and a passion for technology, Travis brings a unique perspective to our team, packed full of innovative ideas and streamlined processes. He has many big goals for himself as part of MAKE, but the one we're most excited about is his hope to bridge the gap between clients, creative and marketing to help all of us work together better.
When asked what his favorite part of his job is, he said: The ability to take problems that clients have and turn them into solutions that they would have never thought possible.
When not designing really awesome stuff for our clients, Travis spends his time playing with his two (really cute) sons and practicing Brazilian Jiu-Jitsu.
All in all, we're very excited to have him and can't wait for you to meet him!
Quickfire Questions
Last TV show you watched: King of Queens
Next vacation: Going to Chicago at the end of May!
Best KC coffee shop: Opera House
Breakfast, lunch or dinner: Breakfast
Desk necessity: Notebook and pencil!