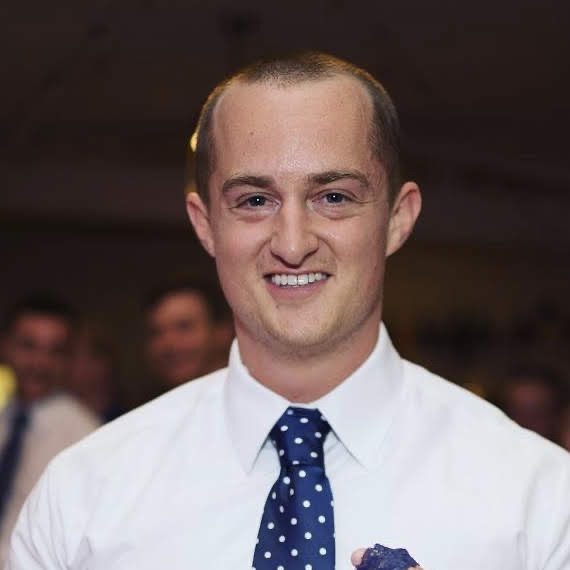 We're just growing like crazy over here at MAKE! Please join us in welcoming Tyler Daughtery to our team! Tyler joins us as an excellent web developer with a unique background. 
Before starting his journey toward Javascript, Tyler joined the military right out of high school, where he was on the USS Forrest Sherman in the Navy. Aboard this ship, he started to develop an interest in computer systems as the manager and operator of the Tomahawk Missile Weapons system. 
Their team used very basic SQL queries (a domain-specific language used in programming) to access missions saved in their database—a great precursor to his web developer status today.
During his time in the military, he also developed a love for traveling. He traveled to over 40 countries (his favorite is a tie between Spain and Italy!) and built a great camaraderie with his shipmates. 
After coming back from the military, Tyler studied Kinesiology at the University of Central Missouri. With a passion for health and fitness, this field drew him into learning how movement impacts our health and well being. 
But then something changed. He decided he wanted to come back to his military roots and study web development more in-depth—and that's what brought him here to MAKE Digital Group! As part of our team, he hopes to bring a fun, relaxed attitude with a hunger to become a better person and developer.
When asked what his favorite thing is about developing websites, Tyler said: 
"I love being able to watch a project being transformed from an idea on a page into a fully functioning website. It's so cool being able to create things!"
And we can't wait for him to MAKE things better for our clients! 
Rapid-fire questions
Favorite superhero:

Wolverine

Last movie you watched:

Doctor Sleep

Morning, noon or night:

Night

One thing you can't live without:

Carbs. I like to eat potatoes and pasta way too much!

If you weren't in marketing, what would you do:

Something in the health and fitness industry

Best gift you've ever received:

A trip to Florida for my birthday