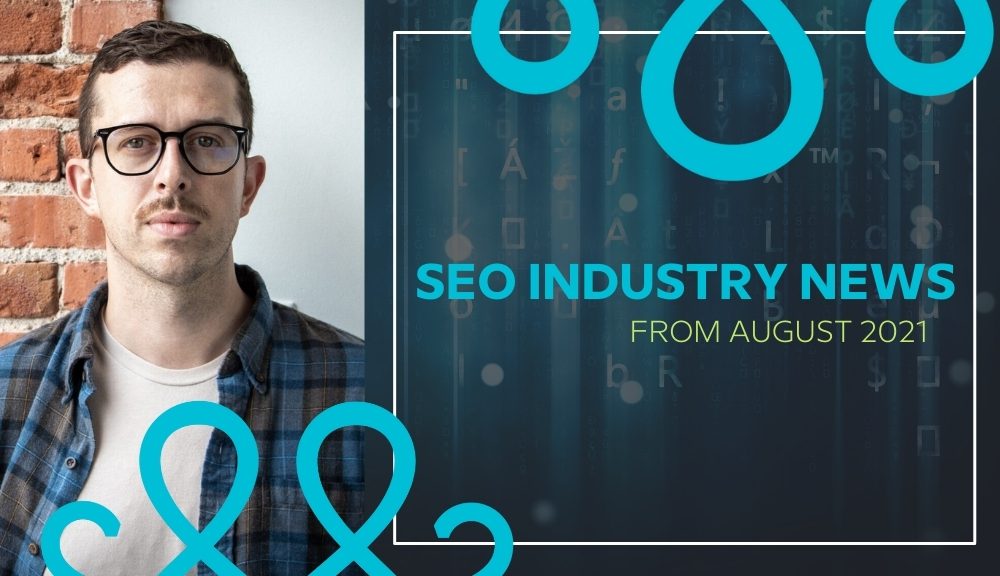 Every month, Austin (our SEO Manager) whips up an internal newsletter for our team that rounds up new and noteworthy SEO news that we should know about. Because the industry is always changing (and Google is constantly adapting and redefining its algorithm), there's always something to learn when it comes to SEO.
Read on to see what top SEO news he found for this month.
Page Speed & Google June-July Core Algorithm Updates
We talked about the June Core Algorithm Update that rolled out this year in a past blog. But there was also a Page Experience Update that was released as well as a June 2021 Spam Algorithm Update.
This was announced separately as many SEO leaders were noticing commonalities in rankings and sites after the new algorithm was launched.
Why It Matters:
You might see fluctuations in your ranking soon—but don't fret.
Because Google released multiple updates in June and July 2021, it might be difficult to isolate specific changes and attribute ranking fluctuations to the core algorithm update.

Therefore, keeping a close eye on traffic and keyword rankings will be important in really understanding what fluctuations on ranking may mean and what it could be attributed to.
Google's Page Title Update Is Dynamic & Reactive To Changes
Updating your page title doesn't automatically mean that Google will put that on the SERPs. We are starting to uncover a little bit more as to why that is.
Google says its web page title generator is dynamic and will "take the updated text into consideration and react accordingly."
That means the replacement text Google chooses for page titles is not set in stone. This is extra important for sites like newspapers who often change their headlines after publication or marketers like us who may update a blog after new information is released.
Why It Matters:
What's important to remember is that the main factor impacting if and how Google replaces a page title is how accurately the engine believes it represents what a user will find on the URL itself.
Don't lie about your page because Google might not react how you want it to. Instead, follow the best practices set by Google and be true to what's on the page.
How 500 Errors Codes Can Impact Google Indexing
In some cases, your 500 errors (HyperText Transfer Protocol (HTTP) 500 Internal Server Error) can affect crawling and cause pages to drop from Google's index. Not good, right?
According to Google, this can happen when too many bots are on a site or a misconfiguration in the Content Delivery Network (CDN).
Why It Matters:
Because 500 errors mean that the request for a webpage was unsuccessful, having these errors is not good on a lot of fronts. But now that we know that they can impact Google indexing, it's even more important to do some investigation into the why and how behind these errors to figure out what's going on.
You should start by checking search console once a week (if not every day) to monitor and respond to unforeseen circumstances, like 500 errors.
GOOGLE: LOW TRAFFIC DOES NOT ALWAYS MEAN LOW QUALITY
On the forefront, it might seem that a page with low traffic might mean that it is of low quality. But according to John Mueller at Google, low traffic in and of itself doesn't mean that a page is a low quality (although there could be some quality issues at play).
Instead, it's important to look at the issue holistically. Low visibility could be due to a host of things and immediately jumping to low quality could result in undue work or a confusing user experience.
In many cases, low traffic pages are necessary to an overall user experience, even if it's just for a few select users.
Why It Matters:
The important takeaway is this: Google does not have a "quality score" for the organic search results. However, the article does outline things you can do to help improve poor-performing pages, like combining underperforming pages or removing them all together.
SEO is always changing—and it can be a full-time job just trying to stay up-to-date with it. Luckily, we have someone whose full-time job it is to do just that! If you're interested in partnering with us to maximize your online presence, we'd love to hear from you. Reach out to us today!