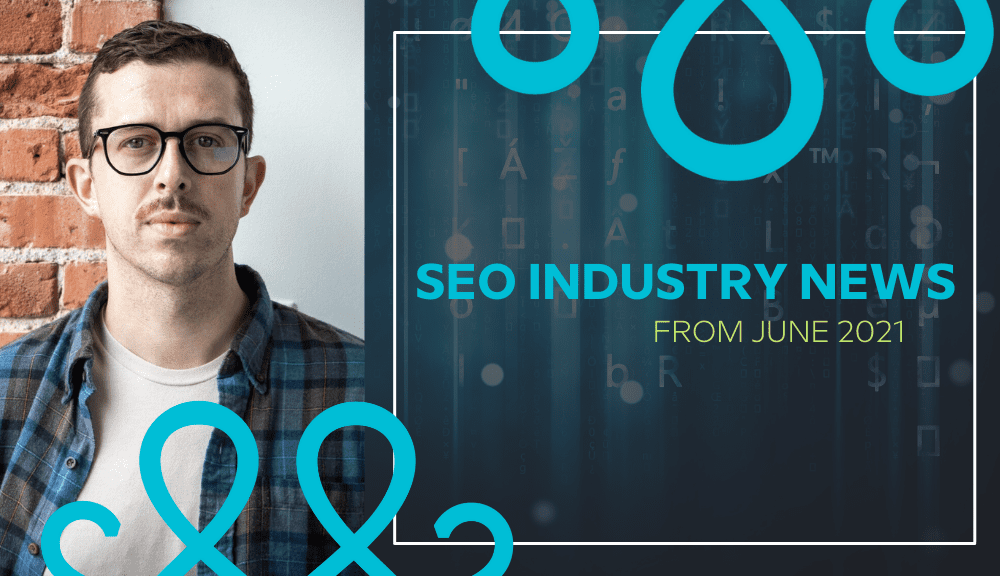 Every month, our SEO wizard Austin puts together an Industry News newsletter for our internal team that rounds up the latest and greatest headlines from this world to help us average joes understand what's going on in the ever-changing world of Google.
And this month, we thought it was time to finally share our inner workings with the outside world. Here's what he found this month when doing his routine training and education.
Google Limits FAQ-Rich Results to 2
Google has confirmed that it made a change to show only two FAQ-rich results per search result snippet in search. Before this change, Google would show several results to help users find their best-fit answer, but SEO wizards like Austin started to notice that the team had begun limiting that number to two.
These results are basically just a list of frequently asked questions on a certain topic, usually pulled directly from the page itself (another reason why FAQ pages are so important to SEO). This change came after Google found that companies were abusing the power of FAQ Schema markup to overtake the SERP.
Why It Matters:
If you have snippets packed full of FAQ-rich content, they won't be as long. While this might not sound like a big issue, it ultimately is leaving more room for competitors' content to show up on results. But, hopefully, it means that companies will hyper-focus on the relativity of their FAQ content instead of trying to maximize its length to hijack the snippet section on Google.
Google May Suspend Merchant Sites That Show Invalid Product Availability
Starting September 1, Google Merchant Center accounts can receive a warning or a suspension when there's a discrepancy between what's available on a landing page and what's available at checkout. Named the "Inaccurate availability" policy, this update is meant to target e-commerce sites where "one or more of your products show as unavailable for purchase at checkout even though they're displayed as being in stock on your landing pages."
This could happen in a few different ways, like changing availability based on a user's region, having an inactive 'buy' button that goes to an out-of-stock page and more. It's meant to help improve the Google shopping experience for buyers.
Why It Matters:
If you operate an e-commerce site, it's now more important than ever that the displayed product availability at checkout matches what's on the landing page. And, really, if you're asking us—that's just best practice in general.
Google Suggests a Site's Appearance Can Impact Rankings
John Mueller at Google made a comment that makes it seem like the presentation of a business's website may impact search visibility. Meaning if it doesn't meet certain expectations for quality, Google might not prioritize its ranking.
Think of it like a restaurant. When it first opens, diners have high expectations and give it a shot. But if they go in, find that the food doesn't meet their quality expectations, they might not go back again. And sometimes, the things a user is looking for doesn't exactly align with what a designer or business owner prioritizes.
Here's what he says:
"Sometimes those small differences do play a role in regards to how people perceive your website. If, for example, you have something that is on a financial topic and people come to you and say "well your information is okay but it's presented in a way that looks very amateurish," — then that could reflect how your website is perceived. And in the long run could reflect something that is visible in search as well."
Why It Matters:
Google works in a variety of different ways when they review/index a website. The first being, does the website provide the information that the user needs? And a very close second would be, does this website have an overall good experience?
Google wants its users to have a good experience, which can be impacted by slow/clunky sites. So if you aren't updating your website for your users, do it for Google at the very least.
Google Adds More Ways to Edit Business Profiles in Search
Google added more ways for businesses to edit the information that appears to searchers without leaving Search or Maps. It allows companies to do things like create posts, edit contact information and hours, and more within Google Search itself.
And if you've ever used the back end of Google My Business, you know that it can be clunky (especially if you're like us and managing a lot of different accounts). This helps simplify the process and make it even easier for companies to stay up-to-date on their listings.
Why It Matters:
Google My Business is a great way for business to represent their business locally on Google search. As Google progresses and more users utilize these features they have created more opportunities for businesses to connect with customers.
SEO is always changing—and it can be a full-time job just trying to stay up-to-date with it. Luckily, we have someone whose full-time job it is to do just that! If you're interested in partnering with us to maximize your online presence, we'd love to hear from you. Reach out to us today!