Fluent Consultants (formerly Trabon Solutions) came to MAKE with a unique situation: They were already working with another company to create a new brand logo and color palette, but wanted our help figuring out how to roll it out to their audience—fast.
Challenge: A company with ample experience in the Kansas City business landscape was being bought out but a long-standing internal leader, requiring a rebrand of its name and identity. But with rebranding came the issue of losing clients who were there for name recognition, so the rollout needed to be seamless and adhere to a very fast timeline.
Solution: Create a streamlined rebranding roll-out process that checked all the boxes for the client without causing too much disruption and confusion for the clients.
"Lisa and her team listen well and are extremely efficient and spot on with the work they do for us. I couldn't be happier."
— Paul Bredemeier, Vice President – Consulting Services
Learn the new brand
The hardest part of this project was jumping into a brand new brand story (just after we learned of their old brand). That meant a lot of questions, meetings and discussions centered around how they landed on their new approach and what it meant moving forward.
While this is a very common step for any new client relationship, it was extra important in this case because our understanding (and belief in) the new branding was the key to a successful launch plan.
So, we really spent some time in this area diving into things like:
Meaning behind the new name

Audience expectations and beliefs

Key messaging points

Review of the competitive landscape

And more
CREATE IMPLEMENTATION PLAN
Armed with a better understanding of the new brand, we started to hone in on how their current and potential customers interact with their brand. The good news was: Most of the relationships are very personal, meaning the customers know the leadership team more than they're loyal to the brand name itself.
The bad news was that this meant a lot of the heavy lifting would have to fall on the leadership team to disperse this message. So we worked in tandem to create a realistic and actionable plan that fit best practices while also understanding that the timeline was tight and that the two leaders couldn't do everything at once while also working to internally facilitate a new brand.
The breakdown of our plan was as follows:
Marketing channel
Plan
Goal

Social media

Create a social media launch campaign with unique and customizable creative assets

Promotion + sharability

Website

, email

Write a Letter From the Owner that outlined the new approach for the brand

Build trust + maintain credibility

Website

Rebrand the website in tandem with marketing efforts

Seamless transition

Email

Design and implement new email signatures

Seamless transition
CONCEPTUALIZE + DESIGN ASSETS
Our creative team then got to work figuring out how to bring the new brand to life throughout many of the assets. The new branding was lighter, more airy and ultimately provides a better and more unifying look and feel—we wanted that to be clear throughout all the creative.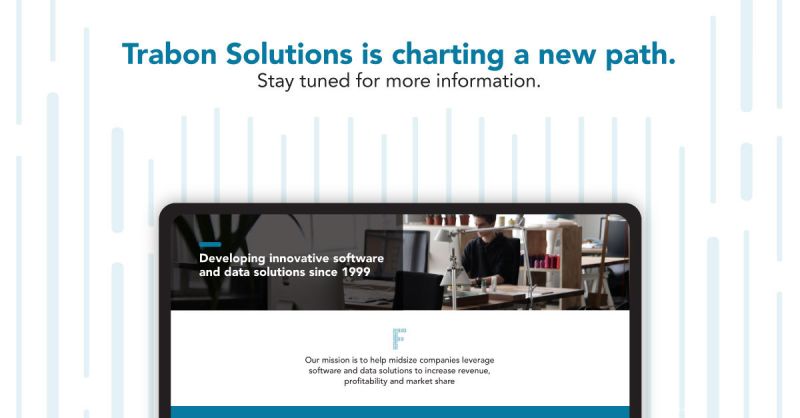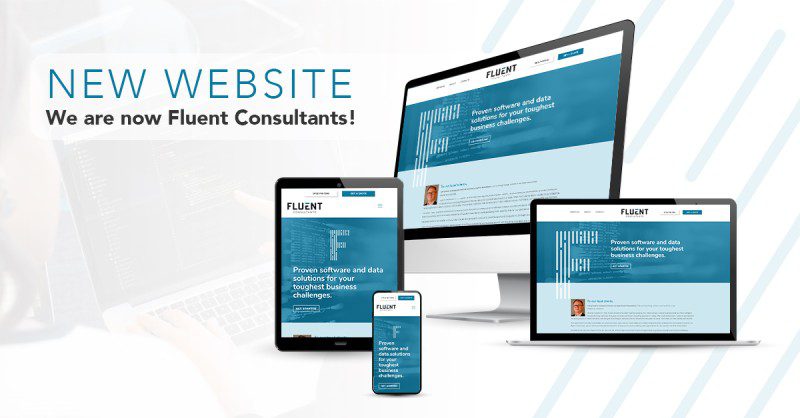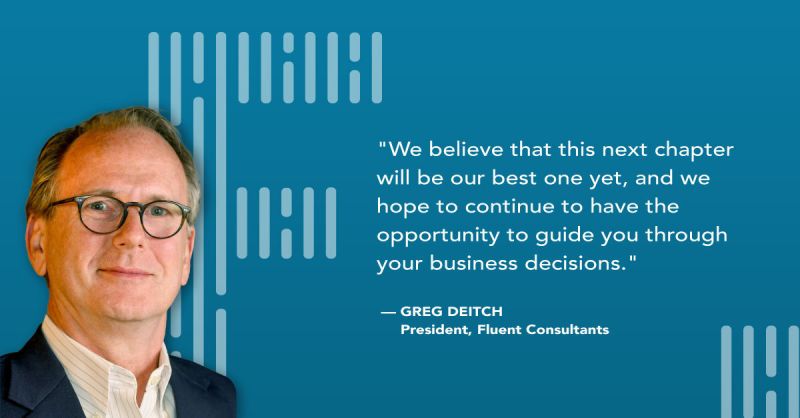 We, and the client, love the new look of the website and creative assets and are so excited to move forward with the new brand in other areas!
TEST + LEARN
As we continue to move forward with this company, we'll work hard to understand what's working, what's not and how we can better round out the new brand approach. This will involve looking into our social media analytics, reaching out to current customers to see how they felt about the transition and so much more.
All of this together will allow us to dive deeper into who the new Fluent Consultants is and how that can be highlighted throughout every channel, every sales call and every client relationship. Trust us, we have big ideas coming—we just had to set the foundation first.