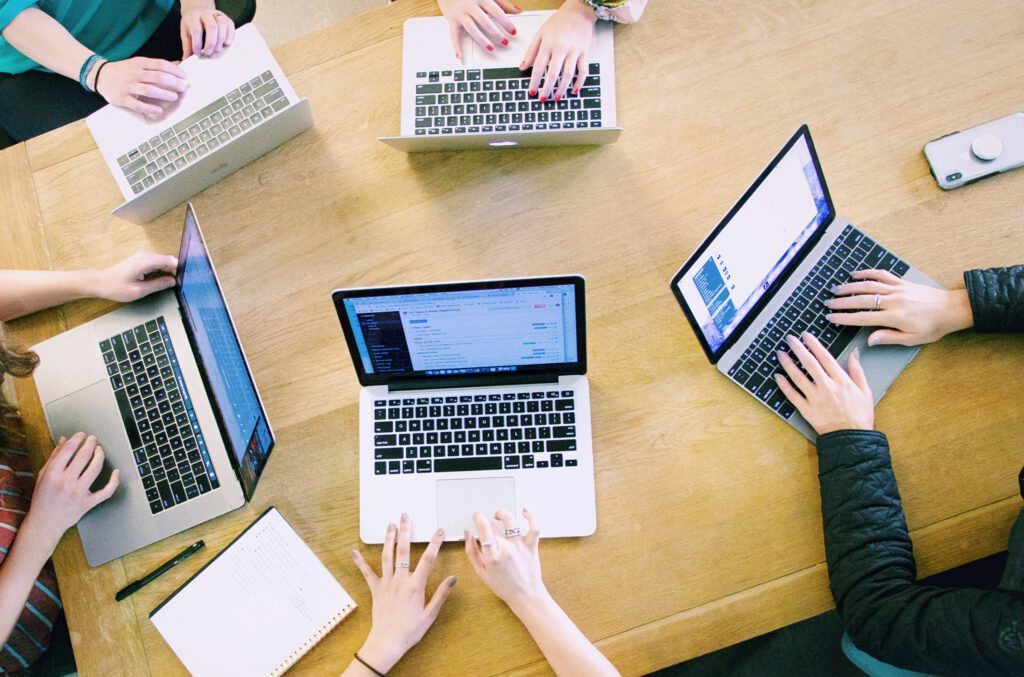 Congrats! You've landed a summer marketing internship — but, now what?
The first, and most important thing I can tell you is that internships are really what you make of it. Take this opportunity to ask questions and learn from the people who have experience around you. You won't always go on coffee runs or do the "typical intern duties." Instead, you will quickly become immersed in real work for real clients. Although that sounds scary, having great mentors to back you up will MAKE all the difference.
WHAT TO EXPECT
Some of responsibilities you can expect as a marketing intern with MAKE Digital Group include writing blogs (like this one, hey), assisting with email marketing campaigns, creating social media calendars for clients, publishing content on various channels, engaging and responding on behalf of clients on their social channels, and assisting with SEO initiatives— among a few other things.
If you have no idea how to do some of those tasks, that's completely okay — I know I didn't. But, that's the beauty of an internship — you have the opportunity to learn. Keep a positive attitude and don't get discouraged! It will all start to make sense. After all, we all learn by doing!
TIPS FOR YOUR SUMMER MARKETING INTERNSHIP
Ask Questions
Don't be afraid to ask questions! This experience is meant to help you learn and grow. There are going to be things you don't know how to do, and that's okay and totally expected. Your co-workers know that you're new to this and will be there to guide you every step of the way.
Go Above & Beyond
It's always beneficial to go above and beyond what's expected, this is something that will set you apart. Not to mention, the marketing team will appreciate the hustle. Try to work ahead of schedule, instead of barely meeting a deadline. Have tasks done early so that you can get some helpful tips and feedback…which brings us to our next point.
Ask for Feedback
Let's say you're working on a project to send to a client — the more eyes you can get on that task before sending it off, the better. Once you complete a project, reach out to your co-workers and ask for their opinions, after all they know the clients best. From this feedback, learn learn learn. By doing so, you can to take and use their feedback the next go-around and continue to grow.
Get to Know the Team
Build a strong relationship with your co-workers! You'll be hanging around them from 8-5, so take the opportunity to build connections. It might be a little intimidating, but it can do nothing but help you in the long run. So, grab a coffee, chat, and get to know them! You never know what connections the team may have and how they can help shape your career in the future.
GOOD LUCK SUMMER INTERNS!
Working with MAKE this spring has been the best hands-on learning experience I could have asked for as a junior (soon-to-be senior) in college. These are the things they don't teach you in college classes — this is real, hands-on experience.
Sadly, my time as a spring marketing intern is coming to a close. But, adventure awaits as I travel to Prague to intern abroad. This summer, MAKE will have two new faces as their marketing interns, and we know Maria + Kayla will kill it!
So, for Maria, Kayla, and all of the other interns out there, make the most of the opportunity! Work hard, ask tons of questions, allow yourself to be challenged, and make the most of the resources you have right in front of you. You never know what your hard work could amount to!
Good luck and have a great summer!