In 2019, the City Rent A Truck (CRAT) team was looking for a marketing partner to come alongside them as they prepared for both regional and national growth. With localized brand recognition and considerable success under their belt, CRAT was looking to invest in a more professional image while taking advantage of multiple forms of lead generation spurred by strategic marketing.
Digital Marketing Strategy & Management
Website Development & Maintenance
SEO & Content Creation
PPC
Email Marketing
Graphic Design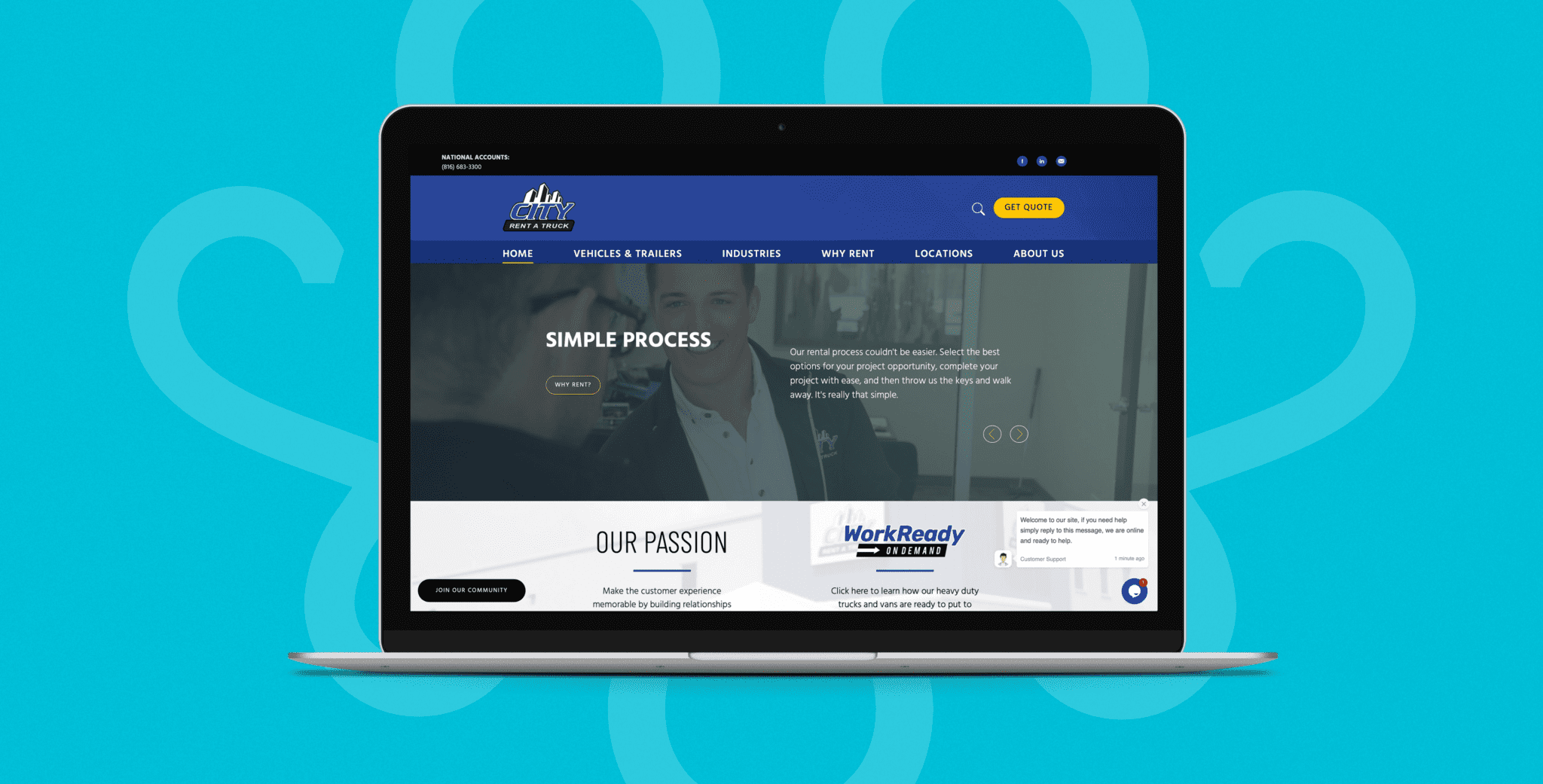 First on the list was refreshing an outdated website – CRAT was ready for a new look and feel to showcase all of their rental options to their site visitors while also integrating quoting functionality for a streamlined user experience. The team was also hoping to grow its blog with content that could aid in both thought leadership and SEO initiatives.
Continued traffic to the site was also top of mind. By communicating to current and past customers via email, creating relevant, ongoing content to add to a variety of website pages, and advertising in both digital and physical spaces, CRAT was looking to entice visitors to their new and improved website and drive conversions from there.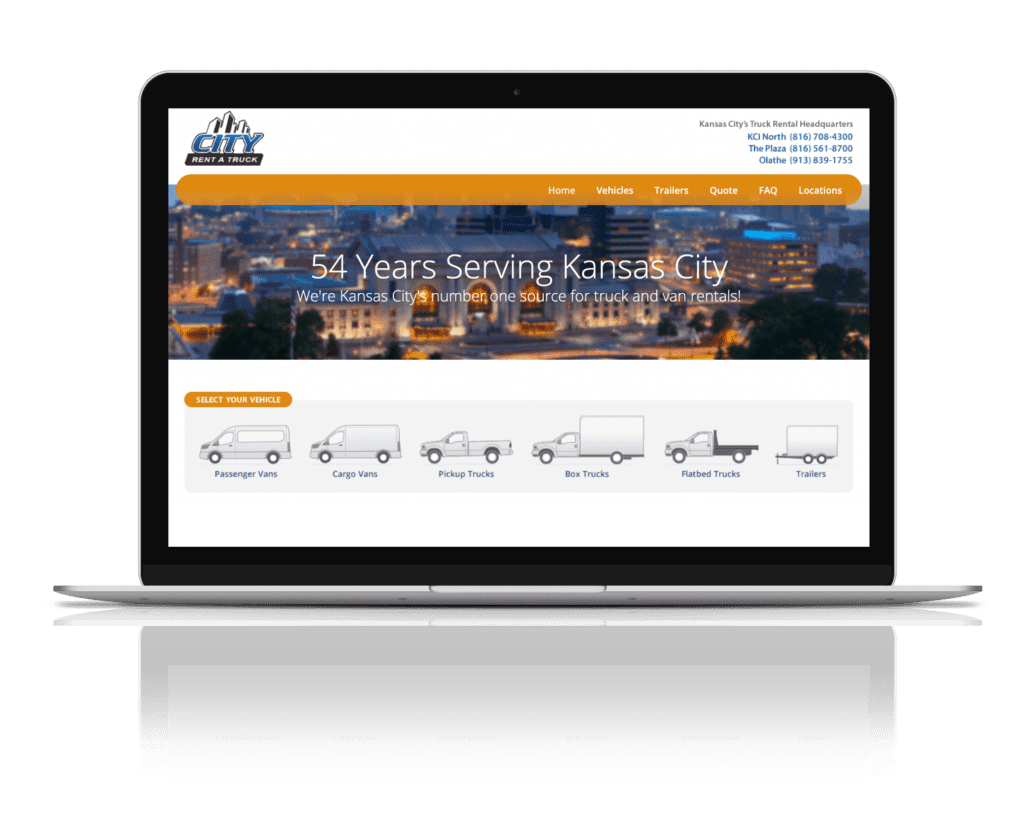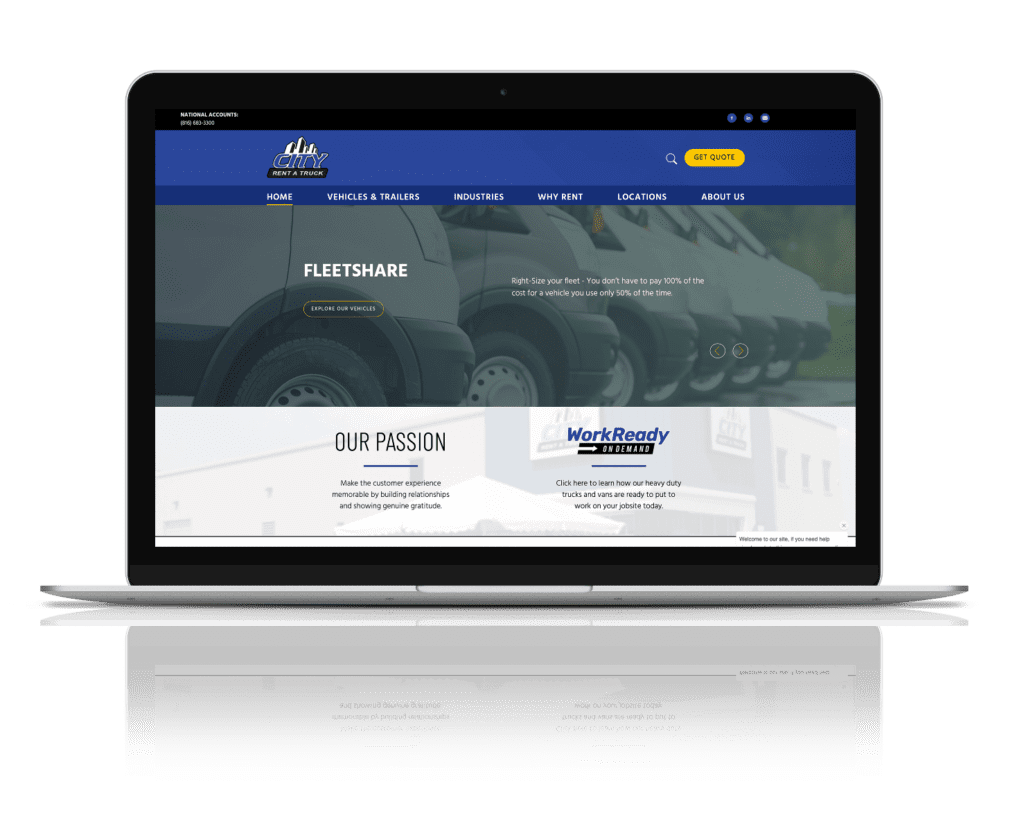 Today, CRAT has four locations throughout Missouri and Kansas while offering nationwide delivery across the country – with eyes on opening new locations outside of the Midwest. City Rent A Truck looks to MAKE to help promote new vehicles, continue expanding their reach around the U.S, and provide partnership, guidance, and flexibility each step of the way as new goals are recognized and brought forth.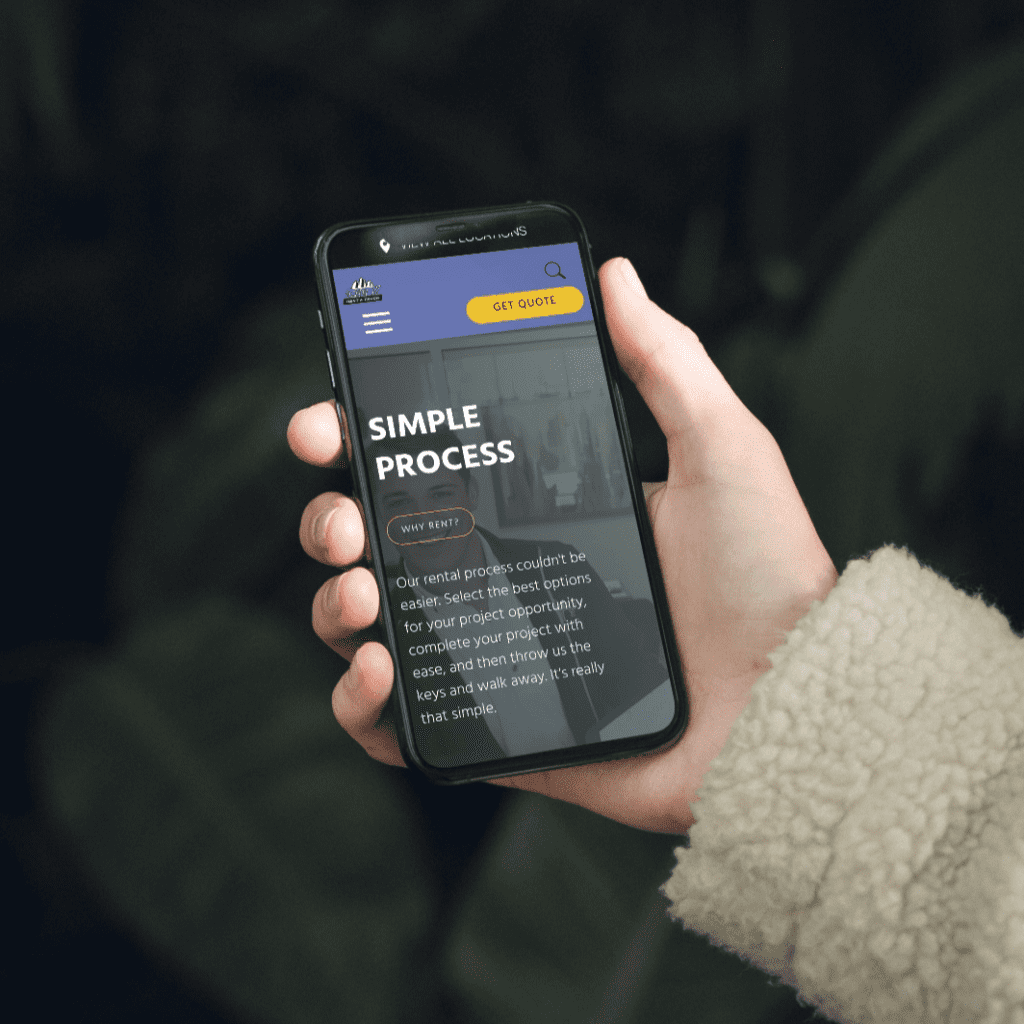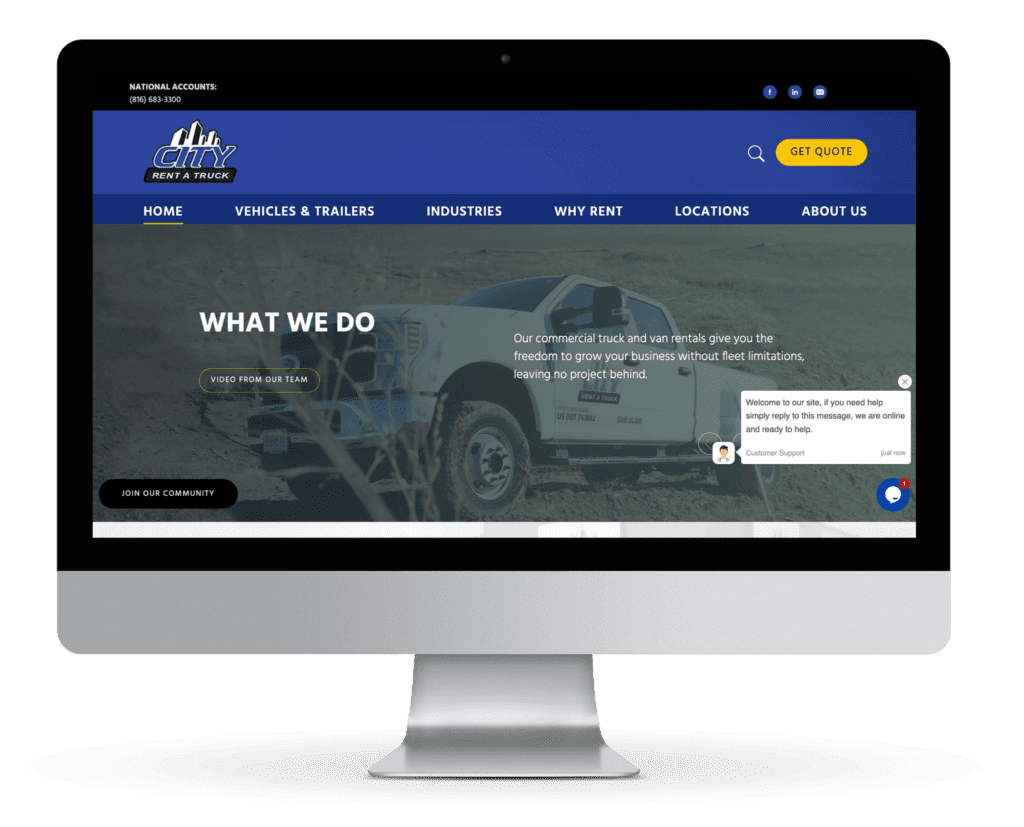 Quote & chat functionality, overall UX improvements across the site
Truck Features: 42.9% open rate, 1.4% click to open rate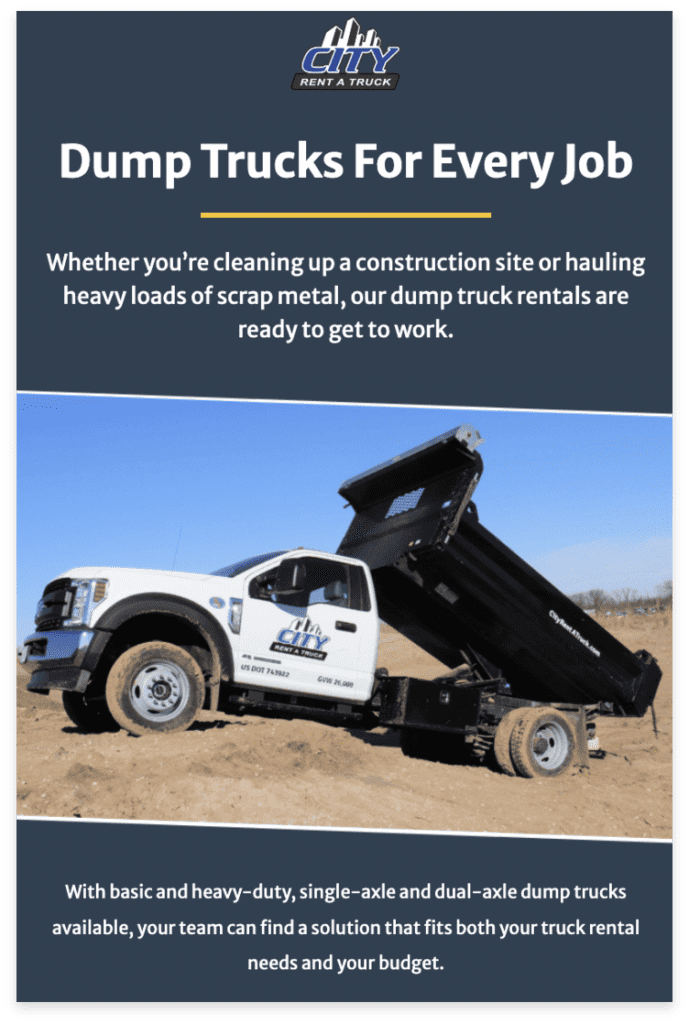 Thought Leadership Offers: 39.9% open rate, 1.3% click to open rate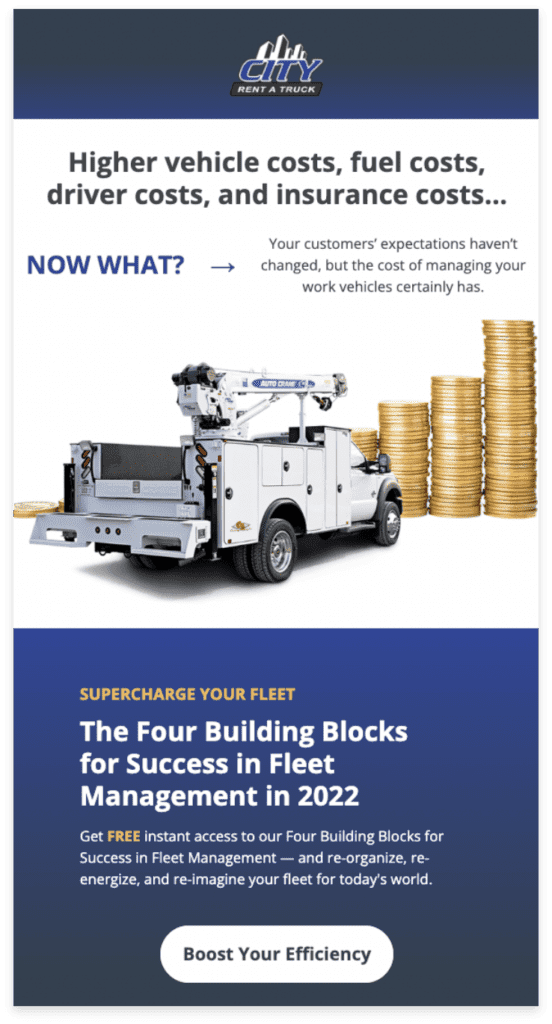 Winback Series: Average 39% open rate, 2.7% click to open rate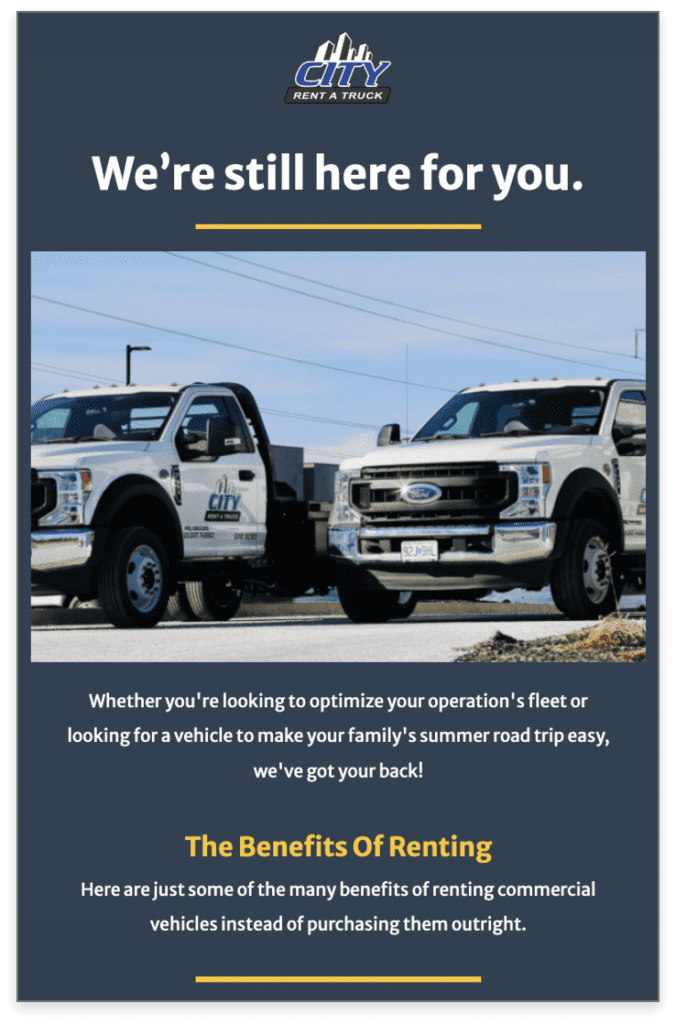 Welcome Series: Average 54% open rate, 13% click to open rate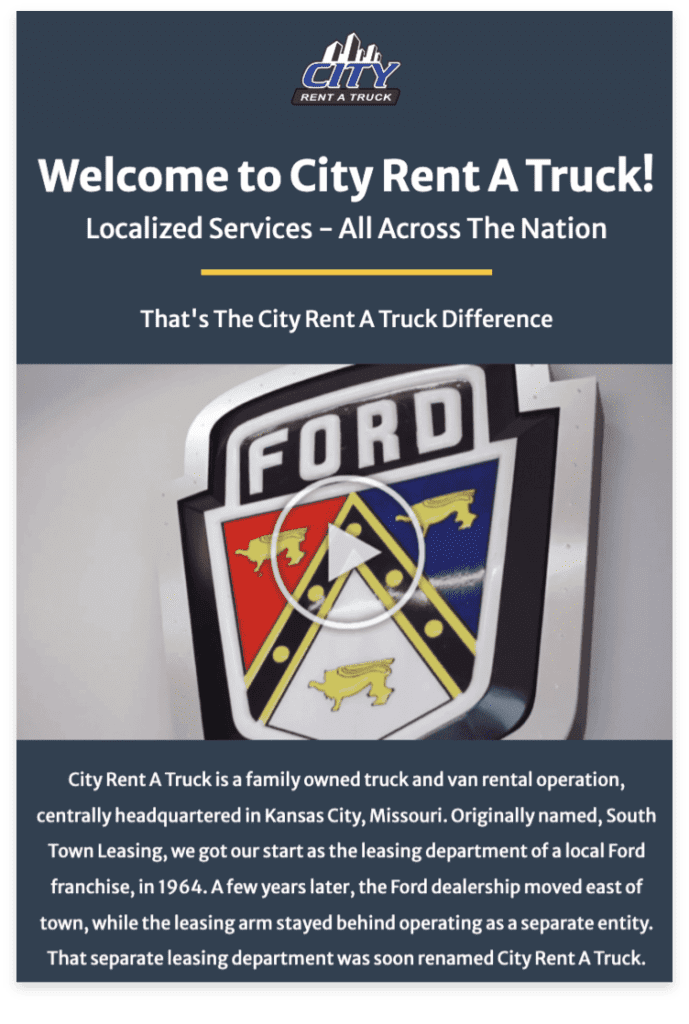 Increase of 2,812 organic keywords ranking for since beginning of partnership
increase in organic traffic within first year of working together
#1 position for 89 high business value keywords resulting in an average of nearly 4,000 monthly visits to the site 
Ranking for over 3,000 keywords in the first five positions on Google 
Ranking for 5,400 total keywords while driving over 11,000 monthly visits to the site
increase in on-site conversions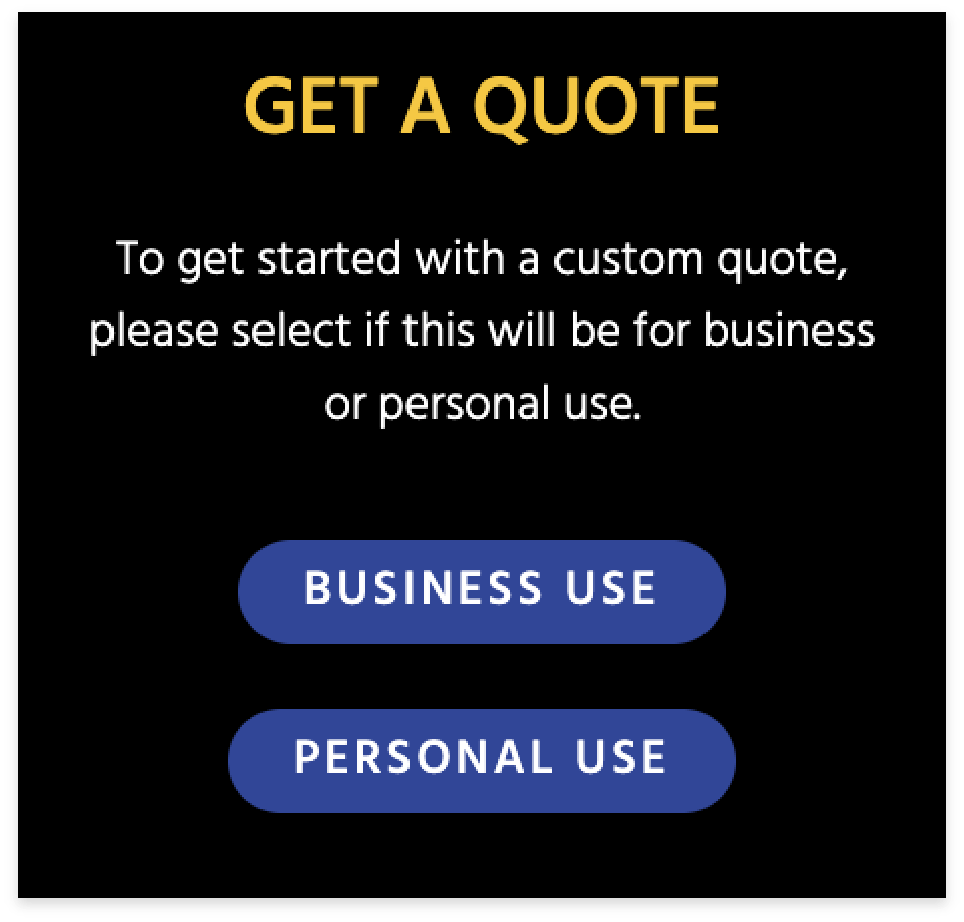 increase in traffic to locations page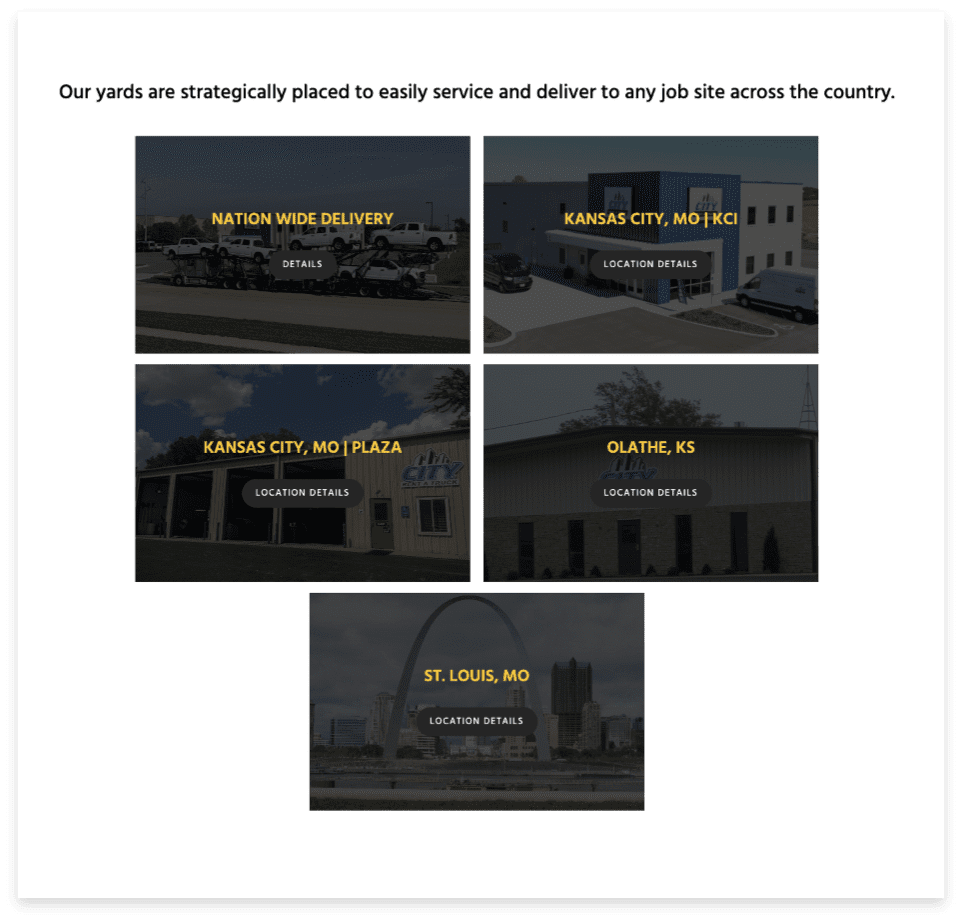 increase in traffic to specific vehicle pages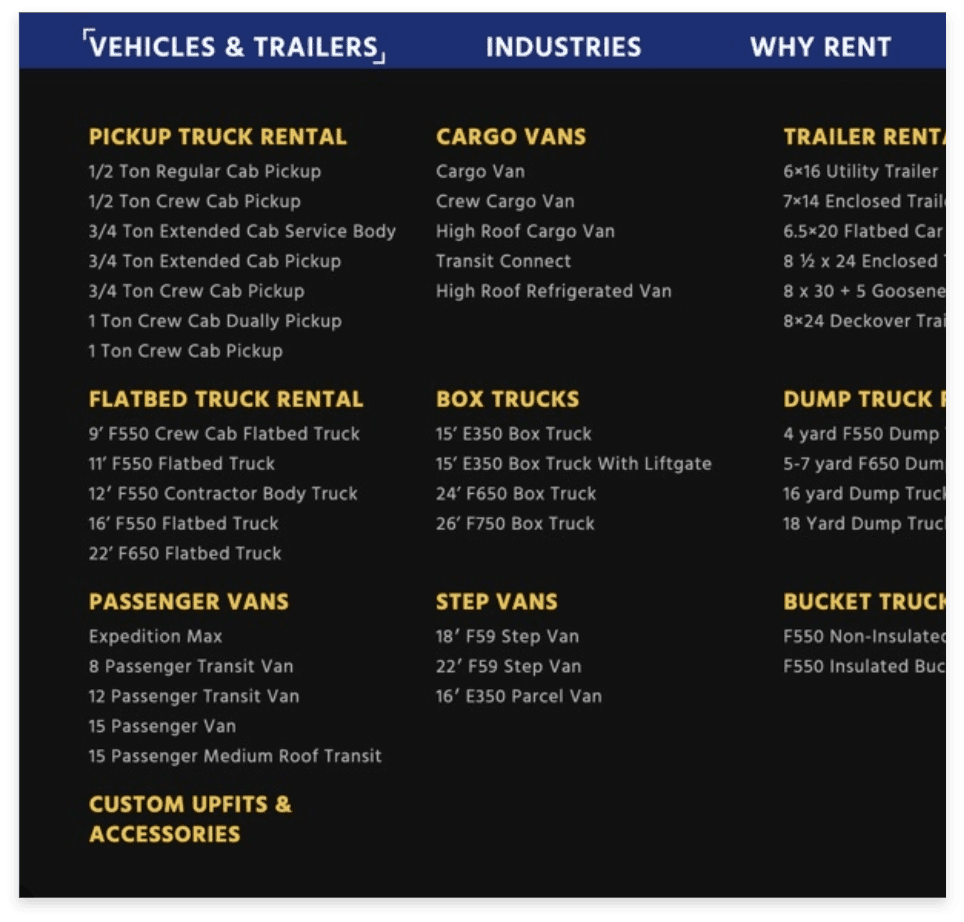 Targeted campaigns by both vehicle type and location to drive high quality leads to the City Rent A Truck team from Google Ads 
Over 5,000 leads acquired since partnership began with an average cost per lead of $9 
Average of 4,251 clicks per month and 445 monthly leads in 2022 (10% conversion rate) 
Ongoing tracking via calls from ads, calls from site, and forms on site to showcase ROI and multichannel attribution
MAKE Digital Group, you guys should give yourself a pat on the back…these results are significant and this is work well done. We appreciate all your team has done to help our organization grow.
Jeff Schuetz, City Rent A Truck