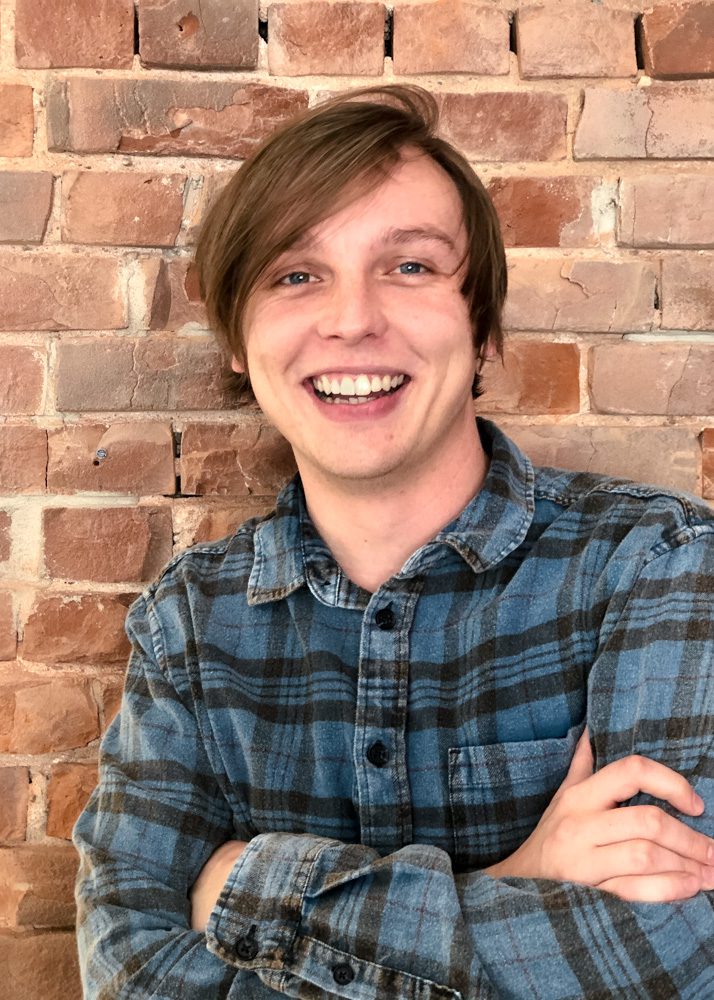 We just can't stop growing! Gage Brock has joined our team as an Account Manager and we are so excited to have him! Gage comes to us from SMG, a local experience management and insights company in Kansas City, and is excited to leverage his background in strategy to help our team MAKE things happen.
According to Gage, he loves being an account manager because of the role's ability to combine personalized customer service with smart thinking.
My favorite part of account management is meeting with clients to understand their business and what challenges they face—and bringing solutions to the table to overcome them.
Gage brings four things to our MAKE team: Process improvements, creativity, a dead-pan sense of humor, and obscure additions to the MAKE office Spotify playlist.
His additions include everything from The Afghan Whigs to Ariel Pink to The Who and are inspired by his rich background in music. When not working, he plays guitar in a local band that's performed everywhere from right down the street at the RecordBar to stages across Florida, Texas, and more. 
In his words, he grew up with an instrument in his hands at all times, giving him 20+ years of practicing, writing, and performing. He owns five electric guitars and has a growing collection of 100+ vinyl records (much to his bank account's dismay.) 
If it tells you anything about Gage, when we asked him to do this blog, he joked that he's just grateful that the blog series isn't "Meet YOUR Maker," where everyone takes turns beating him up. 
But in true Gage fashion, he said he was up for the challenge: "Listen, if it means getting a few extra clicks on MAKE's site, I'm willing to get a few black eyes."
And that's why we hired him. And according to him, the reason he took the job is that working above a coffee shop helps fuel his caffeine addiction. We call it a win-win situation.
Rapid-fire questions
Last movie/show you watched:

Arrested Development
Describe yourself in 3 words:

Optimistic,

Outgoing, and Honest
Favorite holiday:

Thanksgiving
Dream vacation:

Italy – I gotta see the iconic art pieces I learned so much about in school (and you know, to give my art history minor

some

value)

Breakfast, lunch, or dinner: Yes!